Introduction:

Austin, Texas is the capital of the Lone Star State and is the fifteenth largest city in the United States, with a population of approximately 786,000. When suburbs are taken into consideration, the Austin metropolitan area has a population of about 1.7 million, making in the 35th largest metropolitan area in the US.
Austin's per capita income is approximately $38,000, making it just below but very close to the national average of $39,000. Like many other cities in Texas, Austin has a poverty level of 14.1%, which is above the national average.
Austin's climate is humid subtropical, with hot summers, mild winters, and rainy springs and autumns. Average high temperatures exceed 90 degrees on 100 days out of the year.
Austin's nicknames are unusually colorful. One of them qualifies more as a catchphrase, but "Keep Austin Weird" is heard frequently throughout town and found on many advertising materials. Other nicknames include Bat City, because the city is home to hundreds of thousands of these nocturnal creatures, The City of the Violet Crown, a nickname bestowed by O. Henry, and the Live Music Capital of the World, in part because of the annual South by Southwest Independent Music and Film Fetsival which draws visitors from worldwide.
History: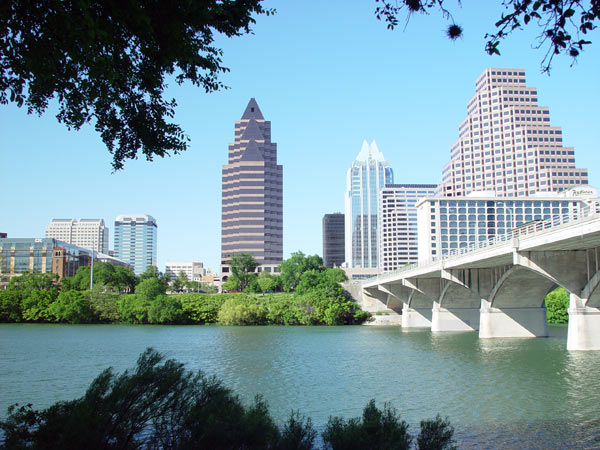 Austin, Texas was first inhabited by nomadic Native American tribes, but Anglo-American settles arrived in 1835 to found a village they called Waterloo, even though at the time Texas was part of Mexico.
During the Republic of Texas era (when Texas fought for independence from Mexico), Waterloo became the country's capital and the city was renamed in honor of Stephen F. Austin. The city was expanded at this time, being planned in a near-perfect grid that exists to this day.
In 1845, Texas was admitted to the United States, though from 1861 to 1865 it participated in the secession of the Confederacy. When the Civil War ended a federal garrison led by General Custer occupied Austin for a time.
The University of Texas at Austin, one of the nation's most renowned public universities, opened in 1883.
The main historic event in Austin in the 20th century was the development of seven dams which changed the course of the Colorado River's run through the city. In addition, the 1970's saw an influx of musicians that would lead to the city's reputation as the world capital for live music.


Living in Austin: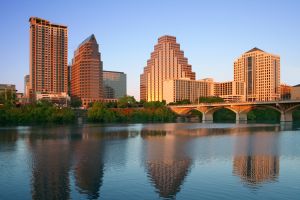 Visitors who are familiar with other parts of Texas may be surprised at the landscape and lifestyle in Austin. Compared to the rest of the state, Austin is much greener (both literally and in lifestyle) and hillier. It's also a lot more liberal and funkier. The music industry and the university have had huge influences on lifestyle here; Austin may just be the best college town in the United States. The residents here are youthful, both in actual age and outlook, although outlying areas beyond the city are now attracting retirees from states like Minnesota because of the easy winters.
It's an area beloved by its residents that frequently makes the top 10 best places to live lists in major publications, and consistently ranks as number one when Texas residents are polled. The climate is mild here and cultural opportunities abound.
While Austin is expensive to live in compared to other cities in Texas, when compared to cities in other states the cost of living is quite affordable.
Job Opportunities: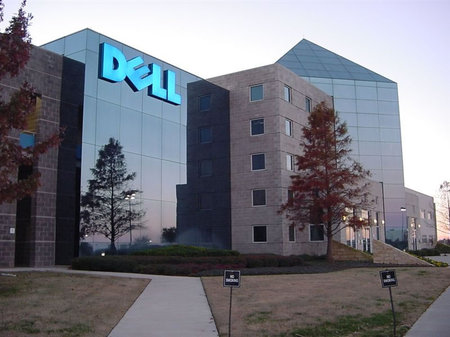 Outside of Silicon Valley in California, Austin is one of the techiest cities in the United States, with Dell having been founded and headquartered here. Because the current economy has hit this sector greatly, the current rate of unemployment in the city is 8.6%, which is higher than the national average of 6.9%. In addition, the employment force in Austin is highly educated so competition for jobs can be very fierce.
However, hiring for new graduates is in the rise, with employers planning to enlist 5.3 percent more recent students than they did last year.
Sectors which are doing more hiring in Austin at this time include healthcare, accounting, administrative services, and anything related to "green" industries.
Austin companies in general are ranked very highly as employers, with companies like Whole Foods and Wells Fargo consistently making "top" lists for employee satisfaction, diversity, giving back to the community, environmental concerns, and more.
Real Estate Market: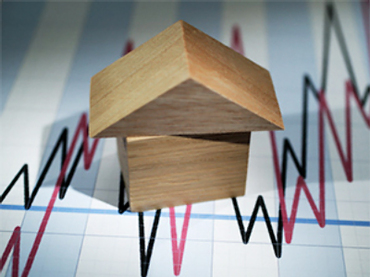 The Austin real estate market is in somewhat of a slump right now. Sales in 2010 were down 25% from 2009, and the number of active listings is up 18%, indicating a glut of homes on the market and slow sales.
The median list price of a house in Austin is $235,000, which is down 4% from last year. Prices depend on neighborhood, however, with some neighborhoods featuring average list prices of over $400,000.
Out of 8,300 homes on the market currently, more than 4,400 of them are foreclosures, which is a disturbing trend. The average number of days on the market for single family homes in Austin is currently 68 days.
On the other hand, the rental market is thriving, with occupancy rates of over 96%. A studio apartment in Austin averages $739, with a one-bedroom apartment coming in at $809 on average. Two bedroom apartments go for approximately $1069 a month here, and three-bedroom apartments average $1,369.
Restaurants and Cuisine: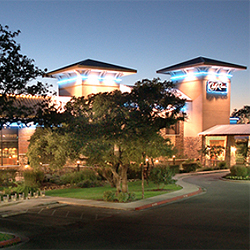 Austin has a lively though largely casual restaurant scene. Some of the popular cuisines in the city include barbecue, steakhouses, Italian food, French or continental food, tapas, seafood, authentic Mexican, Tex-Mex, Cajun and southwestern cuisines. There are also numerous microbreweries and pubs in town, and restaurants in Austin tend to be combined with drinking and dancing because nightlife is so popular there.
Some of the most popular restaurants in the city are Cool River (a steakhouse), Fonda Miguel (Mexican), Vespaio (Italian) and Mirabelle (French). Vegetarian cuisine is also popular in this liberal city, with Threadgill's being a standout choice.
The Salt Lick Bar-B-Que is a favorite among local residents, as is Rudy's Country Store and Bar-B-Q. Chuy's is a local Tex-Mex chain with five restaurants in the Austin area that serves reasonably priced, fresh food and amuses patrons with shrines to Elvis and a lively attitude.
Bess Bistro, a combination New American/French/Southern style bistro, is notable for being owned by film star Sandra Bullock.
Tours and Attractions


The biggest attraction in Austin, Texas is the nightlife, which centers around live music performances, especially of country music and indie music of all styles.
6th Street is the entertainment district here. Besides restaurants and art galleries, it is home to numerous bars, and hosts live music of all kinds, including blues, country, jazz, metal, punk, progressive rock, classic rock, hip hop, and some genres that are not yet named. Austin is the origin of some of the most widely acclaimed indie bands in the world, with Spoon being a notable example. Other critical favorites that hail from Austin include the Black Angels and Okkervil River.
6th Street hosts the South by Southwest independent music and film festival where visitors from all over the world congregate to hear what's new in the world of music. This festival, known as SXSW for short, is held annually in March and is the most anticipated music event in the United States.
Sightseeing: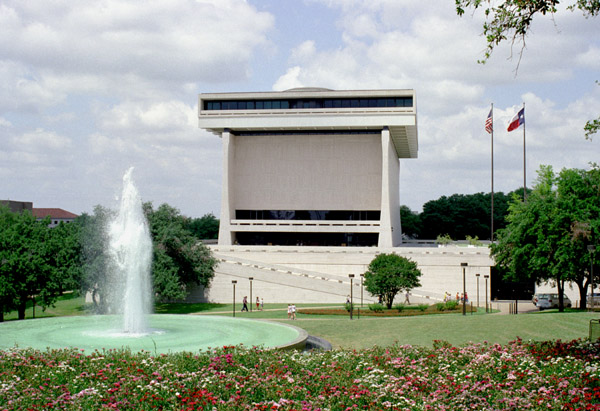 The main attraction in Austin Texas is the living city itself, but there are places to sightsee there if that activity suits you. One of the most popular places for both tourists and residents alike to visit is Lake Travis, an 18,000 acre lake that is 63 miles long. This man-made lake was created by damming the Colorado River and is the center for watersports such as waterskiing and diving in the Austin area.
If Texas history interests you, visit the Bob Bullock Texas State History Museum, which is devoted to the state's history from prehistoric times to the Republic of Texas days and beyond. There is an IMAX theater here as well as a separate theater that concentrates on Texan history, and exhibits are changed frequently so it's worth while visiting the museum more than once.
Another must see sight for history lovers is the LBJ Library and Museum. Lyndon Baines Johnson was from Austin, and this museum, which is located on the campus of UT Austin, has extensive memorabilia from his presidency and his life before and after, including the desk where he signed the 1965 Voting Rights Act and a letter from Jacqueline Kennedy about President Kennedy's assassination. This presidential library is free.
Finally, the Lady Bird Johnson Wildflower Center is one of the leading botanical research centers in the United States, and is definitely worth a visit.
Shopping/Fashion:

As is fitting for city that's known for its independent lifestyle, Austin has a unique, funky shopping scene downtown with more than 300 shops, many of which are local and one of a kind. Whether your interest is home goods, Texas ware, art, gifts, music or fashion you can find something in downtown Austin.
Music isn't the only art that's popular in Austin. There's also a thriving visual arts community, with many galleries featuring works of local artist for sale in both painting and photograph format. Some of the more notable ones include Davis Gallery, dBerman Gallery, Authenticity Gallery, Austin Details, Alpha Omega, Kathy Womack, Gallery of the Republic, Gallery Lombardi, Women and Their Work, and the Lora Reynolds Gallery.
Clothing stores are mix of national chains like Anthropologie and Chicos and local favorites such as By George, Cowboy Cool, REI and Estillo. South Congress features some really unique shops that are patronized by UT students.

Hotels and Hospitality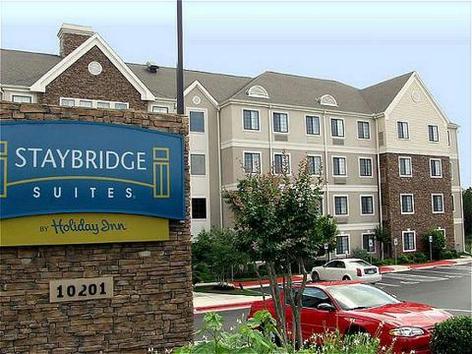 If you're looking for a historic property when staying in Austin, check out the Driskell. This hotel was built in 1886 and has period charm with modern amenities. It is and located downtown near the state capitol, the convention center, dining and shopping, 6th street, and other cultural activities. This hotel is an elite luxury hotel and compared to similar hotels in other cities, is reasonably priced, with rooms running around $360 a night.
Mid-priced chains like La Quinta, Fairfield Inn and Staybridge Suites abound here because of the numerous business travellers and visitors to the university.
Budget chains are numerous as well, including options such as Super 8, Red Roof Inn, Days Inn, Holiday Inn, Best Western and Econo Lodge.
There are also bed and breakfasts and boutique hotels in Austin. Some of the better known ones include Brava House, the Hotel San Jose, the Mansion at Judge's Hill and the Woodburn House.

Education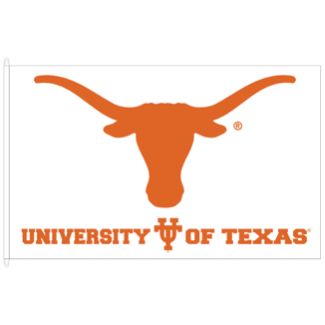 Public schools in Austin, Texas are mixed, with schools on average earning a rating of 6 out of 10, where 10 is excellent, according to the criteria used to rank schools by the state of Texas.
Austin also has numerous private schools. Common options include Catholic schools, Lutheran schools, non-denominational Christian schools, and Montessori schools. There are also traditional private schools and charter schools available in the city and surrounding areas.
The central figure in education in Austin is the University of Texas at Austin, one of the nation's finest public universities. This prominent research university has over 50,000 students, making it the largest school in the state of Texas. It has 17 colleges for graduates and undergraduates, covering such diverse subjects as liberal arts, law, fine arts, engineering, science, communications, and law. UT at Austin is also well-known nationally for its sports program.
Other local universities include St. Edwards University and Huston-Tillitson University.
Transportation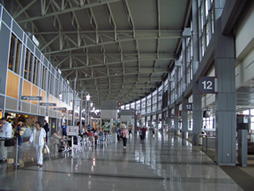 Austin is somewhat lacking in public transportation options. Public busses are the only choice available in the city, apart from a very short Metro Rail line with only 8 stops.
There are private companies that run shuttles between Austin and nearby San Antonio, including stops at San Antonio's airport and Austin's Austin-Bergstrom International Airport. This facility houses nine airlines with nonstop flights to 37 destinations, including New York, Los Angeles, Boston, Chicago, Dallas, Orlando, Denver, Phoenix, Atlanta, San Jose, San Francisco, and Detroit.
Volunteer Groups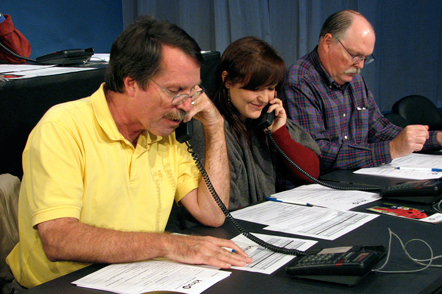 Austin offers many volunteer opportunities, especially in the area of green living and sustainable living.
One of the notable programs is called Ten Thousand Villages of Austin, a non-profit store which sells handmade fair-trade goods from artisans from around the world.
News Outlets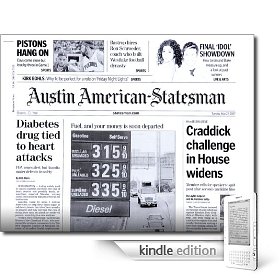 The main newspaper in the city of Austin is the Austin American-Statesman, which at a circulation of 127,000 is one of the largest newspapers in the United States. Other notable newspapers in the area include the Austin Times, The Lake Travis View, the UT Daily Austin, which belongs to the University of Texas at Austin, and the Oak Hill Gazette.
There are two radio stations in Austin, KLBJ AM 590 and KUT FM 90.5. Austin News on the web can be found on the Texas Tribune website at www.texastribune.org, and the Austin Bulldog, at www.theaustinbulldog.org.
Austin Suburbs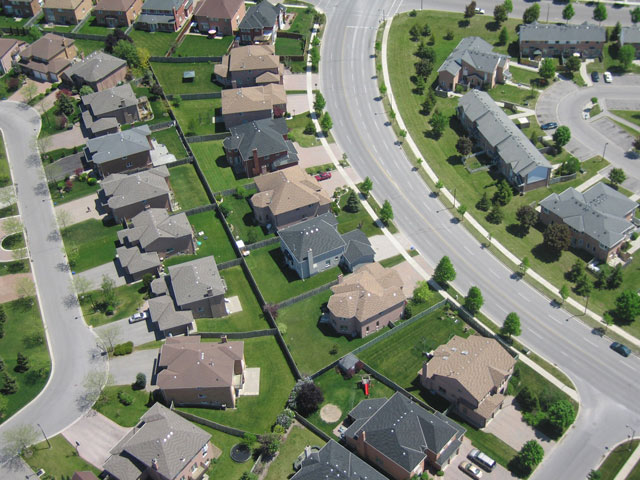 Austin is a major metropolitan area, with numerous suburbs that serve as bedroom communities to downtown. One of these is Cedar Park, which is located 16 miles away in the northwest. This town also offers proximity to the vacation area known as the Hill Country, making it a great choice for people who like both city and country culture.
Round Rock has a population of approximately 100,000 but this city has been well-planned. Its school system and park system are both award-winning, and it has low taxes and very low crime.
Other Austin suburbs include Westlake, Lakeway, Plfugerville, and Barton Creek. The latter is actually part of incorporated Austin but has its own flavor which concentrates on environmentally friendly development and golf.