Introduction:
Fort Worth, Texas is located in West Texas and is the 17th largest city in the United States. It's the fifth largest city in Texas, with a population of approximately 727,000, but it is growing quickly and the population is expected to nearly double by 2030.

Fort Worth has a per capita income of 18, 800, which is significantly lower than the national average of $39,000. The poverty level in the city is 19%, which is higher than both the Texas average and the national average.
Fort Worth has a humid subtropical climate. The hottest month of the year is July, when the average temperature is 97 degrees Fahrenheit, with lows being the relatively high 72 degrees. Fort Worth frequently experiences thunderstorms and tornados. May is the wettest month of the year. Winter temperatures rarely get below 55 degrees.

Nicknames for Fort Worth include Funkytown, Cow Town, Panther City, and "Where the West begins." "Fort Worthless" is a joking nickname given by inhabitants as well.

History: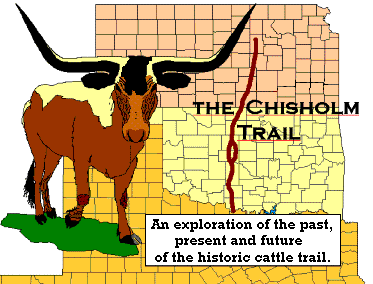 Fort Worth began as a military fort during the Mexican-American War. Though the area grew significantly when the Chisholm Trail, a cattle-trading route, made it a stop, the population dwindled after the Civil War and reconstruction. However, by 1876 the city recovered due to the arrival of the Texas and Pacific Railway. For a while it had a reputation as a Wild West outpost, but by the middle of the 20th century it had settled down. Fort Worth figured prominently in West Texas oil prospecting in the early 20th century and the 1970's.
Living in Fort Worth: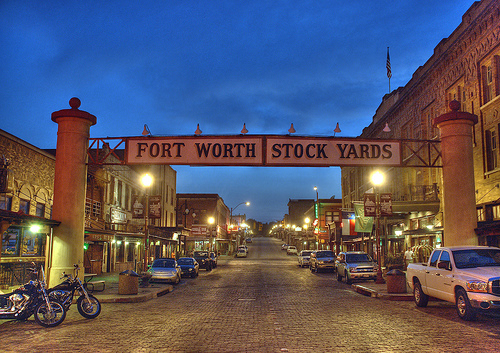 Fort Worth offers the urban amenities of its more famous neighbor, Dallas, at a lower cost and with slightly more convenience. Condos and lofts are numerous here and many of them are located within walking distance of shopping, dining, and cultural opportunities, which is unusual for Texas. The city offers shopping, education, healthcare and recreational choices and many local residents consider it more livable than Dallas because of city services.
Though the weather here is slightly more tumultuous than cities like Austin and San Antonio, apart from the hottest days of summer and occasional thunderstorms and tornados, it is pleasant. The air quality is decent and the cost of living is considerably lower than other major cities in the United States. In addition, there is neither state income tax nor local income tax in Fort Worth, and the state sales tax is only 2%, giving you more bang for your buck.
Job Opportunities: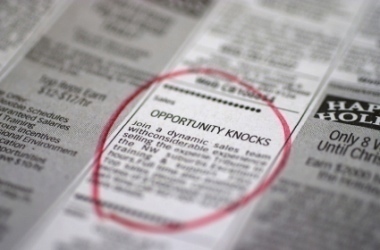 The unemployment rate in Fort Worth is currently 7.7%, which is higher than the national average of 6.9%. However, the outlook is expected to improve in 2011, as 15% of companies have indicated they plan to hire more employees, while only 6% intend to let people go and 75% intend to maintain their current staffing levels.
The minimum wage in Texas matches whatever the US Federal minimum wage is, which as of this writing was $7.25.
While previously some of the largest employers in the area included defense contractors and the oil industry, as manufacturing in general has been moved overseas, the economy has shifted here and become more of a service and technically oriented economy. Some of the industries which provide the most jobs in Fort Worth include transportation, finance, engineering, electronics, aeronautics and healthcare. Tourism is also a rapidly growing sector in Fort Worth, with positions opening in the hotel and hospitality industries in significant amounts.
Real Estate Market: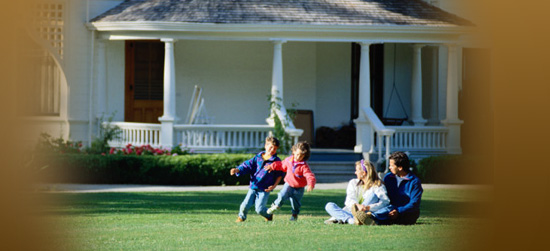 The Fort Worth real estate market has experienced some challenges during the current recession. Prices are down almost 5% from this time last year, and as they were relatively stable during this real estate bubble, this has hurt the local economy.
There are currently 7,500 existing homes on the market in Fort Worth, and more than 4,000 of them are foreclosures. Actual sales were down 25% in 2010 from 2009, according to local realtors. In moderate and low income areas, sales fell even more. In addition, the number of units up for sale increased by 13%, indicating a sluggish market. The average amount of time it takes to sell a home is approximately 85 days.
The median list price of a home in Fort Worth is $132,900, making it an affordable choice for those who want urban amenities.
The rental market in the region is hurting as well, with only 87% of rental units occupied (90% is considered a healthy rental market. The average price of a one bedroom apartment in Fort Worth is $770 per month.
Restaurants and Cuisine: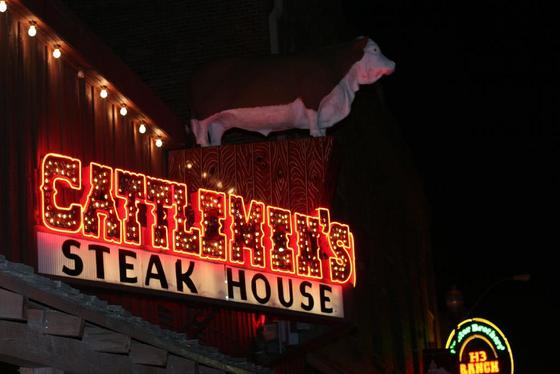 Dining in Fort Worth is what you would expect from a Western-style city with some urban sprawl—the Texas influence is heavy and the hot spots are spread out. Cuisine in Fort Worth has a lot of Tex-Mex, southwestern, steakhouse, and barbecue flavor to it, although the area does not lack sophistication and good examples of continental cuisine, Asian food, Italian food, and traditional Mexican food can be found.
Cattlemen's Steakhouse and Del Frisco's Double Eagle Steakhouse are two of the popular choices for beef in the area, as is Hunter Brothers' H3 Ranch. For barbecue, Riscky's stands out as a local favorite, with two locations in Fort Worth.
El Chico is a popular local Mexican chain, and Cantina Laredo serves authentic Mexican food with an emphasis on fish. For more and more elegant options, consider GRACE, a stylish contemporary American restaurant with a notable wine list, and Ferre, an upscale Tuscan-style restaurant.


Tours and Attractions/Sightseeing: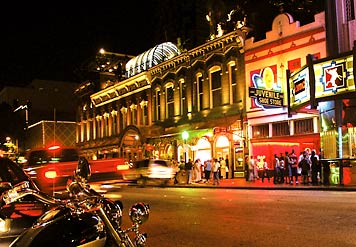 One of the tourist attractions Fort Worth is known for is Stockyard Station, which offers historic walking tours, cattle drives that occur twice daily, weekend rodeos and Texan themed restaurants, shops and bars.
For more high-brow culture, the city is home to several museums, including the Modern Art Museum of Fort Worth and the Fort Worth Museum of Science and History. You can even find world class art in Fort Worth's Cultural District, which has paintings from masters as varied as Michelangelo and Andy Warhol.
Sundance Square is the cultural center of Fort Worth's downtown, with restaurants, shops, clubs, theaters, and the Bass Performance Hall, which is known to be one of the ten best opera houses in the entire world.
For families with children, the Fort Worth Zoo and the National Cowgirl Museum are popular stops, as is Burger's Lake, a one-acre lifeguard-manned swimming and diving lake with two sandy beaches.
Shopping/Fashion: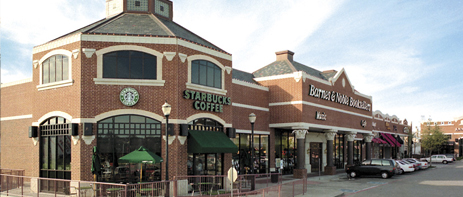 Fort Worth has a wide variety of retail to satisfy all tastes. The Sundance Square district features a mix of national chains like Joseph A. Bank and Texas-themed merchandise such as Retro Cowboy, Leddy's Ranch, and the Texas Rangers Team Shop.
Ridgmar Mall is the local upscale mall, with anchor stores of Macy's, Dillard's, Neiman Marcus, Sears, and JC Penney.
The Chapel Hill Shopping Center is anchored by HEB Market and also has other interesting shops, including home goods stores, import stores and a Borders.
Fort Worth Stockyards is a great place to pick up souvenirs, with 25 shops selling distinctively Texan-themed merchandise.
University Park Village features popular national retailers such as Ann Taylor, Banana Republic, Gap, Barnes and Noble and Nine West.
The Hulen Mall is a large traditional mall with anchor stores Dillard's, Macy's, and Sears, as well as 100 individual specialty boutiques, a movie theater and a food court.
Hotels and Hospitality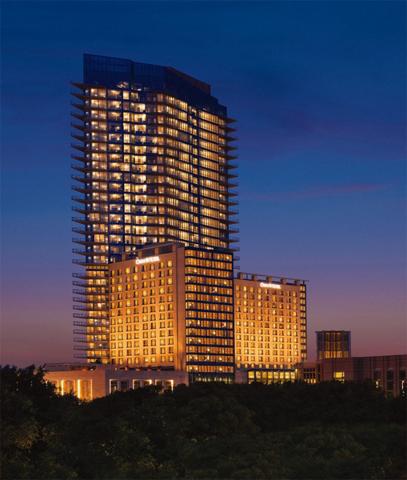 Fort Worth has a wide variety of accommodations, from large upscale hotels to trendy boutique hotels to bed and breakfasts to budget motels for the family.
The Omni Fort Worth Hotel is the popular choice for convention-goers, due to its proximity to downtown. The Ashton Hotel is a great boutique hotel that was created from two buildings which are on the National Historic Register. While maintaining great period architecture, it provides the latest technological amenities.
When it comes to bed and breakfasts, a popular choice is the Azalea Plantation, which has a country atmosphere even though it's located near the heart of Fort Worth.
Budget chains in the area include Courtyard by Marriott, Courtesy Inn, Comfort Suites, Comfort Inn, Candlewood Suites, Budget Suites, and Best Western. If you're looking for an RV campground, check out the Big Bend Campground, which also has a motel on the property and features RV campground amenities such as laundry and a convenience store, as well as a 9 hole golf course.
Education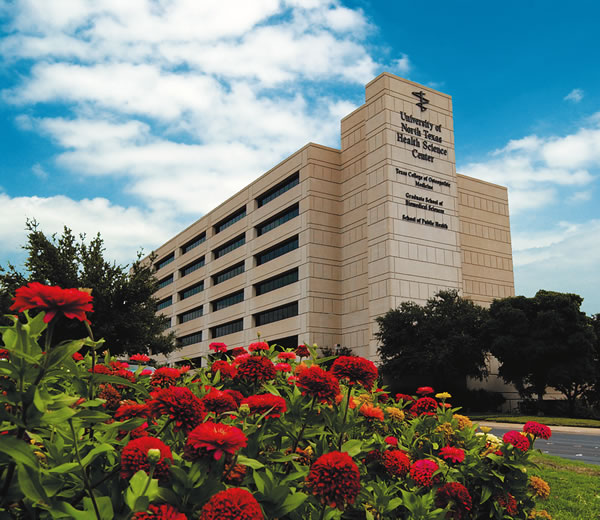 The Fort Worth Independent School District is the largest school district in its county, and has shown noted improvement over the past two decades. In less than 10 years the district has improved its performance by over 800%, going from 6 well-performing schools to 59.
The school district has an innovative program that has received national recognition. It's called the Vital Link program, and allows sixth graders to visit workplaces to see the connection between their education and real life needs.
There are also approximately 75 private schools in Forth Worth, which include a large number of parochial schools.
Fort Worth also has numerous colleges and universities. These include Tarrant County College, which has five campuses, The University of Texas at Arlington, the Unversity of North Texas Health Science Center, Texas Christian University, Texas Wesleyan University, Remington College, the College of Saint Thomas More, Tarleton State University, and the Southwestern Baptist Theological Seminary.
Transportation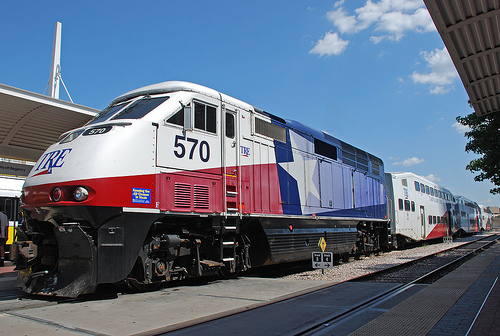 The Fort Worth public transportation system is known as the T. Options include busses and the Trinity Railway, which goes from Fort Worth to Dallas and back from 4:58 am to 11:05 pm each weekday. There is also special shuttle service by bus from Fort Worth to the Dallas Fort Worth airport. You can purchase single rides, day passes, seven day passes and monthly passes. Most of the tourist attractions in Fort Worth are accessible by public transportation, as is downtown Dallas.
Dallas Fort Worth International Airport is one of the largest airports in the United States and serves as the hub for American Airlines and its affiliates. Direct flights are available to most cities in the United States and several foreign countries. The latter include the UK, Canada, South Korea, Germany, the Netherlands, Mexico, and Australia. Other US airlines served by this airport include AirTran, Alaska Air, United, Virgin America, Frontier, Continental, US Airways and Delta.
Volunteer Groups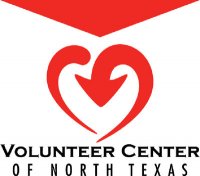 Fort Worth has a comprehensive website featuring volunteer opportunities. This is run by an organization known as the Volunteer Center of North Texas and can be found at www.volunteernorthtexas.org. This site is quite comprehensive and allows volunteers to search for opportunities based by their skills, the causes, or geographically.
Some of areas where volunteers are needed include causes such as various diseases, refugees, hospice care, crisis centers, adult literacy, theater, wildlife, English as a second language, the homeless, helping school children, blood and bone marrow donations, public libraries, disaster relief, food pantries, the homeless, credit counseling, halfway houses, food drives, holiday assistance for poor families, drug and alcohol recovery, sign language, school enrollment assistance, Spanish translation, art therapy, rape crisis, and museum guides.
News Outlets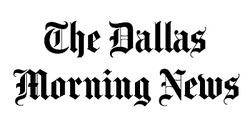 Fort Worth shares its major news media with nearby Dallas. The main newspaper for the area is the Dallas Morning News, and the Fort Worth Star Telegram also has a large circulation. Other local newspapers include the Northwest Tarrant County Times Record, Park Cities News, and daily newspapers from the universities (TCU and SMU).
The area also has several radio stations, including KERA FM, KRLD AM, KSKY AM, and WBAP AM.
The website of the Fort Worth government is www.fortworthgov.org. This has a wealth of information for locals. For a more visitor-oriented slant, visit www.fortworth.com, which is Fort Worth's official tourism website.
Some popular blogs on the subject of Fort Worth include Fort Worth Hole In The Wall, I Love Fort Worth, and West and Clear. Fort Worthology provides Fort Worth news and opinion, and Fort Worth Renaissance keeps you updated on the real estate outlook for the area.
Fort Worth Suburbs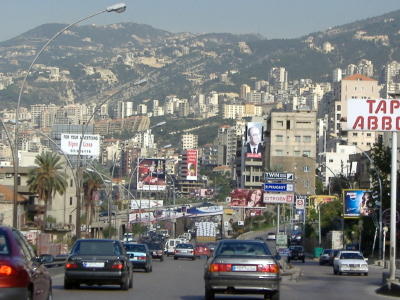 Fort Worth and its sister city, Dallas, have numerous pleasant suburbs that provide a good option for people who want a more laid-back lifestyle while still having a quick commute. Some of the best known suburbs of Fort Worth and Dallas include Arlington, Garland, Irving, Plano, Grapevine, Duncanville, Denton, Richardson, Benbrook, DeSoto, Cedar Hill, Azle, Richland Hills, Frisco, Forest Hill, Lancaster, Southlake, Allen, Midlothian, Cleburne, Mansfield, Waxahache, Mesquite, Burleson, McKinney, Ennis, Keller, and Crowley.
Dalworthington Gardens is a Forth Worth suburb with a unique history. Franklin Delano Roosevelt had the city constructed as a "back to the land" project. It was intended for city workers to move there to learn subsistence farming, and city workers had to apply to live there like old-fashioned homesteaders.
To determine whether a suburb is closer to Fort Worth or Dallas, look for Tarrant County property listings. Dallas is located in Dallas County, and there are 35 miles between the city centers. Fort Worth is located in Tarrant County and so are the suburbs which are closest to it.