Introduction
El Paso, TX is a large city in the state of Texas, and is also the county seat for El Paso County. This city is situated in the western part of the state, and is located right next to the Rio Grande River. El Paso is directly across the United States border from the Mexican city of Ciudad Juarez, and has approximately six hundred and fifty thousand residents. It is ranked number six for the biggest city in the state of Texas, and number nineteen in size out of all the cities in the USA. The Juarez mountains provide a scenic backdrop to the city, and it received the prestigious All American City Award in 2010. The climate in El Paso, TX is very warm most of the year, and very arid. There is not much humidity, the summers are hot and the winters are mild, and the sun shines on average more than three hundred days out of the year. El Paso sees less than ten inches of rain each year, and most of this precipitation will fall in just three months out of the year, in July, August, and September during the summer. This weather pattern and climate has caused El Paso, TX to be nicknamed Sun City. Wind storms and dust storms are a common occurrence in the spring, and at times visibility may be impeded by the dust in the air. Snow is also possible in the city because of the higher elevation. Temperature highs can be above one hundred, and lows can be below the freezing point.
El Paso, TX City History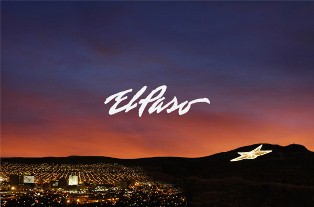 Initially El Paso, TX started out as land that belonged to Mexico, and this did not change until 1848 . The area where the city stands today was once almost completely uninhabited, with Ciudad Juarez on the other side of the river becoming the main city under the Spanish rule. Indian raids and instability prevented the land that is now El Paso, TX from becoming populated earlier, and the Rio Grande River acted as a boundary to protect Ciudad Juarez from most raids. The Treaty of Guadalupe Hidalgo made the on the north bank of the Rio Grande River an American settlement, distinct from the city on the southern side of the river. The Compromise of 1850 determined that El Paso would be on the Texas side of the border with New Mexico. The city that is El Paso, TX today started out as a small settlement called Coon's Rancho, and eventually grew into the metropolitan area that draws visitors from around the world today. The Confederate War brought change, and initially the residents of the city supported the Confederate cause. This changed in 1862, when the city was captured and held by the Union army until the war ended. After the Confederate War the population in El Paso and the surrounding areas grew quickly. During the early 1900s bootlegging was a common activity here, thanks to Prohibition. Today El Paso, TX is a modern city and metropolitan area, and the trade with Mexico is still very important to the town.
Living in El Paso, TX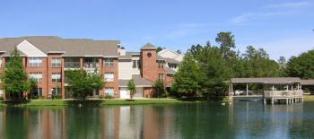 The city of El Paso, TX covers almost two hundred and fifty miles in area, and this can make it tricky to get around at times because of the large size. The link between Ciudad Juarez and El Paso has resulted in a rich history and very diverse culture in the area. There is plenty to see, do, and enjoy for residents here, and the large size of the city means that there are a wide range of choices for everything. The cost of living in the city is very reasonable, and it is a major transportation hub. Living in El Paso will offer the conveniences and variety of a major metropolis without many of the disadvantages. The crime rate is relatively low, and the public transportation available makes getting from point A to point B much easier. Both the schools and the health care system in El Paso, TX are exceptional, and many retirees chose this area for the mild climate and many attractions. The housing prices are also fairly inexpensive, making the city attractive to all ages and income levels.
El Paso, TX Job Opportunities
Job opportunities in El Paso, TX are numerous, and include a diverse range of occupations and skill requirements. More than one fourth of employed residents in the city are in the professional and management occupations at twenty seven percent, and this same percentage is also true for office and sales occupations. Seventeen percent of all workers in the city of El Paso are in service jobs. Roughly sixty five percent of residents work for private companies, and seventeen percent work for the government in some capacity. Six percent of the El Paso, TX residents are self employed. The unemployment rate for the city in February of 2011 was slightly more than ten percent. The most common jobs available in the city of El Paso, TX include the medical, legal, and educational fields. Service positions and retail sales are also very common, making the city a good place for anyone regardless of skills or educational level. The education, social assistance, and health care industries comprise twenty two percent of employment opportunities, and the retail trade industries employees about twelve percent of employed residents in the city. The food industry is also frequently advertising for workers. The average yearly salary for residents of El Paso,. TX is a little more than twenty six thousand dollars, and the median household income for the area is just over thirty two thousand dollars.
The Real Estate Market In El Paso, TX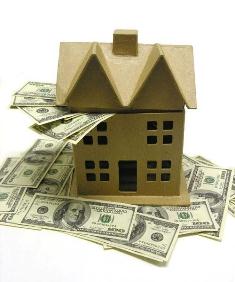 The real estate market in El Paso, TX has started to pick up again following the nation wide housing slump in the last few years. Homes in the city saw a value appreciation of close to one and a half percent over the last year, and there are many homes for sale. Fifty eight percent of the residents in El Paso own their own homes, while thirty four percent rent a home or apartment, and six percent of the homes are vacant. There are thousands of homes to choose from, in all size and price ranges. Foreclosures has affected El Paso just like every other city around the USA, but this trend has started to finally reverse itself. There were a little more than eight hundred foreclosures in the area recently, which is a small number given the sheer size of the city and surrounding area. The median home value in the city is just under one hundred and fifty thousand dollars, but a typical three bedroom home will typically cost a little more than ninety thousand right now.
Restaurants & Food In El Paso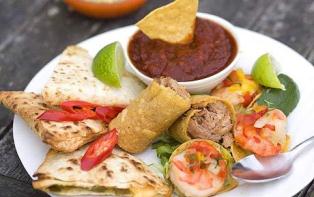 El Paso, TX is home to some of the best restaurants and food found anywhere in the nation, and possibly the world. Authentic Mexican cuisine is very popular, which is no surprise given the link between Cuidad Juarez, Mexico and El Paso, TX. Many restaurants in the city offer an authentic menu of true Mexican specialties, and Tex Mex is a fusion between Mexican and traditional Texas foods and cooking techniques. Carnitas Queretaro is an authentic Mexican eatery which is extremely popular, and the meats offered here are delectable. A variety of menu items, authentic recipes, and what many call the best meat in the city make this restaurant a top choice. Food in El Paso typically combines both American and Mexican spices and cooking styles, but it is also possible to find other regional cuisines as well, such as Indian, Chinese, Italian, and other choices. The Dome Restaurant At Camino Real offers fine dining and an upscale menu and service. Rancher's Grill is one of the most popular steakhouses in El Paso, TX, and Capetto's Italian Restaurant has been in business since the 1950s serving authentic Italian cuisine. Geogeske has been called one of the best trendy restaurants in El Paso, TX, and the menu consists of unique and unusual choices that are sure to please. No matter what you are in the mood for you can find it in this city.
El Paso, TX Tours and Attractions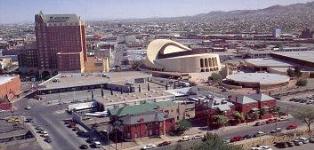 There are many available El Paso tours and attractions to choose from. Many tour operators offer a guided city tour, which points out many historical or interesting sights in the city of El Paso. There are also home and garden tours, which include some of the most historic or stunning homes and gardens found in the city of El Paso, TX and the surrounding areas. Many of these homes date back to the beginnings of the city or before, and this tour can be a great way to spend a day taking in all of the domestic beauty that the homes and gardens offer. Tours of Fort Bliss or Mission Trails are also possible, and helicopter tours which allow you to see all that El Paso, TX has to offer from the air are also very popular. You can also fine wine tasting tours, which sample some of the best wines from local wineries, or arrange for a food tour of the city. Border Sights Tours Of El Paso even offers a farm history tour, and you can visit some farms in the area which have an interesting history. There are tours which include every conceivable type of attraction in the area, and you can even arrange a custom tour if desired.
Sightseeing In El Paso, TX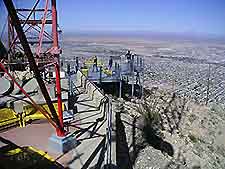 El Paso, TX offers some of the best sightseeing you can find. The city features eighteen different museums, and also offers more than thirty five art galleries, as well as many other attractions. There are also many famous artists and bands which hail from this area, including the post punk band At The Drive In, popular in the 1990s. The El Paso Museum of Art and the El Paso Museum of History are both big attractions, and so is the Insights El Paso Science Museum. The city has a symphony orchestra, and the Ballet Folklorico Paso del Norte is a must for anyone who enjoys ballet. Mission Trail is a common place for visitors and residents both to enjoy, and the diverse variety of music and attractions makes El Paso a perfect location for almost anyone. The Plaza Theater is one of the most well known theaters in El Paso, and it has become a historical landmark. This theater still offers movies, Broadway productions, and music concerts.
El Paso, TX Shopping & Fashion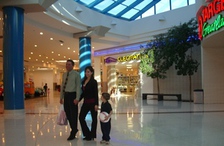 Shopping in El Paso, TX offers a wide variety for all budgets. You will find discount chain stores, large well known grocery stores, outlet and strip malls, small boutiques and shops, and much more. Sunland Park Mall is one of the newest malls in El Paso, TX, and this attraction for shopping fanatics offers a real marble floor, a modern look and feel, and plenty of stores to choose from. You can browse Old Navy, The Gap, Mervyn's and many other popular names in retail. The El Paso Saddleblanket is a store which advertises great bargains on imported goods from Mexico and South American, and while it specifies wholesale dealers only anyone can take a few minutes and sign up as a dealer to take advantage of the great items at low bargain prices. Cowtown Boots is the a must visit for anyone who wants a pair of authentic Texas cowboy boots, and this store offers the largest boot selection you can find anywhere in the USA.
Hotels and Hospitality In El Paso, TX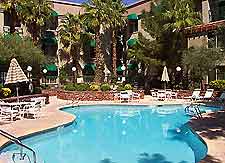 There are many choices when it comes to hotels and inns in El Paso, TX, and there are hotels which can fit into any budget or luxury requirements. Some of the best hotels in the city include The Courtyard By Marriott El Paso Airport, which offers elegance and luxury that the Marriott name is well known for. The Hyatt Place El Paso Airport is another of the top hotel choices for those who can afford a stay here. Both of these hotels can be pricey, but the personal service and amenities you receive make the stay well worth the price. If something less expensive is needed when it comes to hotels in El Paso, TX there are many choices. The Holiday Inn Sunland Park offers a very reasonable price, and is what would be expected from a Holiday Inn offering. La Quinta Inn El Paso West is another choice for budget travelers who want a clean and comfortable stay at a very reasonable price. Whether you are looking for elegance and upscale accommodations or you simply need a clean and pleasant place to stay for a night or two, there are plenty of inns and hotels that can provide just what you are looking for, at a price your budget can afford.
Education In El Paso, TX
El Paso, TX includes three main primary school districts, and the schools in the city have a reputation for excellence. Between the Socorro Independent School District, the El Paso Independent School District, and the Ysleta Independent School District combined offer more than one hundred elementary schools, more than thirty middle and junior high schools, and more than twenty high schools. There are also many parochial and private schools in El Paso, TX, as well as adult learning centers, a science and technology academy, and many other specialized schools. Two of the best schools in the USA, the St. Clement's Episcopal Parish School and Loretto Academy For Girls, are situated in El Paso and draw students from far away. There are also many colleges, universities, and other secondary schools of higher learning. You will find the University of Texas at El Paso, the University of Phoenix, Howard Payne University, and many others. El Paso Community College is here, and so are Webster University and Texas Tech University Health Sciences Center at El Paso. With all of these colleges and universities there is always plenty of room for students, and a very diverse set of classes offered. El Paso, TX offers an educational system that is extensive and highly effective.
Transportation In And Around El Paso, TX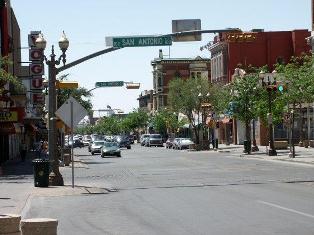 There are many transportation options in El Paso, TX. Originally public transportation in this city was a streetcar which was pulled by animals, and this system worked until 1902, when an electric version was introduced. The streetcar stopped operating in 1973, and was replaced by a bus public transportation system instead. Today El Paso, TX has a fleet of natural gas buses which carry millions of passengers around. Amtrak also provides service in El Paso, and there are many cabs for those who are in a hurry. El Paso International Airport brings in travelers from all over the world, and car rentals are also a popular option. One note of caution for those who plan to rent a car and drive though, some of the roads in and around El Paso, TX can become very congested, and this can mean traffic jams or long delays because of stopped traffic. Three of the worst roads are listed in the top 100 congested roads in the entire state.
Volunteer Groups In El Paso, TX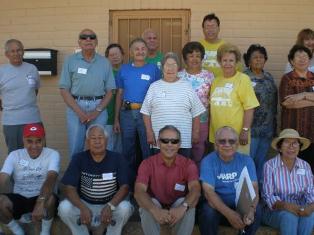 El Paso, TX offers many volunteer opportunities and charitable groups that can benefit from individuals who volunteer. El Paso Citizens Corps accepts volunteers for many area activities and causes, and Habitat For Humanity helps provide homes for lower income individuals with the use of volunteers. The Red Cross is active in El Paso, TX, and so is Meals On Wheels. America Helping Heroes is a volunteer group that works to make returning troops homecoming better, and to ensure that these silent heroes can access any help needed. Angel Food Ministries also accepts volunteer help for food assistance to those in need. If you are looking for an opportunity to volunteer in the El Paso, TX area there are many choices available to you. This is true whether you want to work with underprivileged youth, senior citizens, or any other group or special interest that you may be looking to help out by volunteering your time and efforts.
El Paso, TX News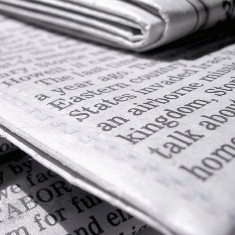 There are many ways to get the local El Paso, TX news, and this includes several newspapers, radio and television stations, and blogs. The El Paso Times is one of the most popular English version newspapers in the city, and this city paper was first printed in the 1880s. El Diario de El Paso is the only Spanish language newspaper, and this is read in both El Paso and Ciudad Juarez. Other newspapers here include the Border Observer, What's Up, Prospector, and Rio Grande Catholic. There is also the magazine El Paso, Inc., and the highly popular online website/blog Big News Network. Other websites include Topix, and Newspaper Tree. Four broadcasting television stations and many radio stations add to the methods available for residents of El Paso, TX to keep up with the news.
Nearby Places To El Paso, TX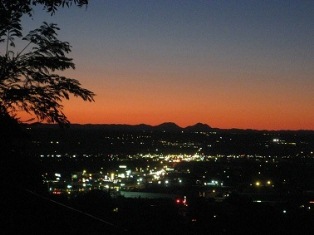 Many people want to work in El Paso, TX, but want to live away from the city so that they can enjoy a smaller community with less congestion. There are many cities and towns around El Paso, TX, that are ideal for this purpose, and even a few in the state of New Mexico. Anthony, TX is a smaller community that is popular because of the open areas and small number of residents. Homestead Meadows is also close enough to commute to El Paso, TX, so you can retain the small town life while working in the big city. Socorro, TX, is another excellent place to call home, and is close enough for a commute which is reasonable. There is also Montana Vista, Canutillo, Westway, Sparks, Vinton, and many others. On the New Mexico side of the border Sunland Park, Anthony, and Chaparral can all be great choices to buy a home and raise a family while working in El Paso, TX.