Introduction
Nashville, TN is also called Music City, and the city is considered the home of country music. It is also the state capital, as well as the Davidson County county seat. The Cumberland River flows by the city, and the beauty of the surrounding land in this area of Tennessee makes it ideal for nature lovers as well as music enthusiasts. Nashville has many institutions of higher learning, and the climate is mild most of the year. The summers can get hot and include high levels of humidity, and there can be snow in the winter months when the temperature can drop below freezing. The population of Nashville and Davidson County is more than six hundred and twenty five thousand people. The population count includes both the city and the county, due to the fact that the city and county governments were consolidated into one entity. The CMA Music Festival is held here each year, and thousands of tourists visit during this time. Nashville draws millions of music fans to the city each year, for the many events and attractions that the city offers. Many residents in this area enjoy the beautiful natural setting outside of the city, and all the entertainment, educational, and employment opportunities that are offered inside.
The City History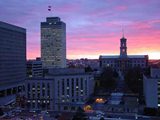 In the year 1779 Fort Nashborough was founded, by two men named John Donelson and James Robertson. The name was chosen to honor Francis Nash, the hero from the American Revolution, and was eventually changed from Nashborough to Nashville. From the start the population of the area steadily grew, in part because of the river port and then in later years as a major center for railroad activity. Incorporation as a city occurred in 1806, and by the year 1843 Nashville was important enough to become the Tennessee state capital. The Civil War changed the city from a highly prosperous one to one that was economically devastated. Nashville was the very first state capital on the Confederate side to fall during the Civil War, and that occurred when Union troops took over the city in February of the year 1862 because of the desire for the shipping port and other transportation routes in the area.
After the Civil War Nashville, TN came back very quickly. Prosperity was soon restored, and in 1925 the Grand Ole Opry was created. This attraction is what gave Nashville the nickname Music City. The Civil Rights Movement also had a big presence in the city during the 1960s. Beginning in the 1970s Nashville started expanding rapidly population wise, and in the last three decades the population has increased significantly.
City Living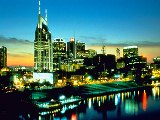 Living in Nashville offers a wide range of choices, with a well planned city that features many historic and architecturally important buildings in the downtown area. There are many night clubs and bars, with an exciting nightlife that is vibrant and fitting for the music city of the USA. There are also many restaurants and dining options, from fast food to five star gourmet choices, and a wide variety of entertainment choices to pick from. There are three main highways that lead directly to the downtown area, and the street signs make navigating fairly easy.
Nashville is a city that takes advantage of the abundant nature and beauty. There are numerous parks and gardens for residents to enjoy, and housing is available in many different types. Shopping in the city is also a popular pastime, with enough malls, stores, and boutiques to keep any shopping fanatic busy for a while. There is always some type of event or festival going on here, and the culture and the history of the area make it an attractive place to live. There are many universities and colleges and numerous well known entertainment attractions, making Nashville a good place for serious study and enjoyment both.
Job Opportunities in the City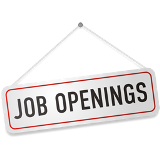 Nashville has a wide variety of jobs and industries, and an unemployment rate of nine and a half percent make it more attractive than many other cities in the USA right now that have higher unemployment rates than this. Professional and managerial jobs make up about thirty five percent of the workforce here, and office and sales jobs account for roughly twenty seven percent of the jobs in Nashville, TN. Employment in the service sector makes up around thirteen percent of all jobs advertised. Slightly more than three fourths of the working residents in the city work for companies in the private sector, while around twelve percent work for the government in some way. Around six percent of employed residents here are self employed.
The industries which create the most employment opportunities in Nashville are the educational, social service, and health care sectors, creating roughly twenty percent of the jobs posted. The retail trade accounts for around ten percent, and the service and arts industries combined make up about ten percent of the hiring at any given time. The average salary for the city is a little more than thirty thousand dollars a year, and the median household income is a little less than forty thousand dollars a year.

Nashville Real Estate Market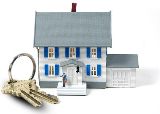 The real estate market in this city was affected by the national mortgage crisis just like almost every other city, but home prices have started going back up and the real estate market has improved significantly since the worst of the economic crisis. More than forty five hundred homes are on the market right now, and another eight hundred and forty nine that are in some stage of the foreclosure process. The median home cost in Nashville was a little over one hundred and forty thousand dollars, with the average per square foot being one hundred and seventeen dollars.
Almost fifty five percent of the homes in the city of Nashville, TN are owned and occupied by owners, with approximately forty percent being renter occupied homes and around six percent of the homes in the city being vacant at any given time. There are several neighborhoods, and one of the most popular is Hillsboro West End, which has an average listing price of almost three hundred thousand dollars.
Restaurants & Food In the City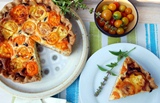 One treat that was first started in Nashville was the GooGoo Cluster, a candy still available and loved today. Barbecue is also a specialty of the entire state of Tennessee, and there are many restaurants which offer this menu specialty. Whether you are looking for casual barbecue or youi want a fine dining experience you can easily find it in this city. For an exquisite gourmet meal and fabulous wines the Capitol Grill has received four stars, and is considered the premiere restaurant in the city, and the place to go for an upscale meal out. Valentinos is an excellent choice if you are in the mood for romance and a sophisticated décor, while the Stock Yard has been voted the best family restaurant here. If you are in the mood for pizza then Boscos Pizza Kitchen and Brewery offers excellent pies and cold brews, and The Trace has been named one of the trendiest eateries in the Nashville area. 
Tours and Attractions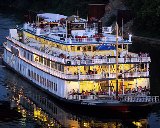 There are many tours and attractions available in the city, and they can range from short to extremely long and cover a very diverse range of options. One of the most popular tours, and one which attracts country music fans from all around the world, is a backstage tour of the Grand Ole Opry. A tour, dinner, and show aboard the General Jackson, a historic showboat that is a fascinating boat to explore. The Nashville Haunted Ghost Tour is a great way to see a different side of the city, one where spirits and haunted locations are the attraction. The Overnight Horse Ranch Tour offers a unique adventure on a real horse ranch, allowing you to experience a day in this life. Belle Meade Plantation Tours will take you back in time, and allow you to explore a true Southern Antebellum Plantation House. Civil War tours can be taken which will let you see some of the most historic battle locations in the area, and these tours are a thrill for any Civil War history aficionado. 
Sightseeing In Nashville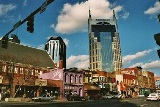 There are many must see places in this city. Country music is a vital part of Nashville, and there are many buildings and locations which are important to visitors and residents both. You will find the Country Music Hall Of Fame here, as well as attend a live performance at the Grand Ole Opry. The Tennessee State Museum can be a great way to spend an afternoon or day, and the Cheekwood Botanical Garden and Museum of Art offers beauty by nature and mankind. Aaron Douglas Galleries is another top place to stop, and the Fine Art Gallery at Vanderbilt University should not be missed if you enjoy fine art. Ryman Auditorium is a terrific building with a fascinating history, and is referred to as the mother church of country music. 
History plays a big role in Nashville sightseeing, and there are a number of plantation houses which have been perfectly preserved. The Belle Meade Plantation and the Belmont Mansion both offer a unique glimpse at life and splendor from the past, with fabulous architecture and a sense of history that is incredible. Civil War buffs can visit a number of important sites from this period of strife in US history. The Battle of Nashville location can be viewed and explored, and if you enjoy Civil War history this can be an exciting place to see.
Shopping & Fashion Venues

Nashville offers many exceptional shopping opportunities, and one of the most well known malls is Opry Mills. While it is currently undergoing renovations, this mall will be open again very soon. This mall is the largest one in the state, and attracts visitors from around the country. With names like Saks Fifth Avenue, Victoria's Secret, Rainforest Café and Aquarium Restaurant, Tommy Hilfiger Company Store, Ann Taylor Factory Store, Calvin Klein, The LEGO Store, Brooks Brothers Factory Store, and many others it is no wonder Opry Mills is considered a shopper's paradise. CoolSprings Galleria is another very popular mall in the Nashville area, with many stores and boutiques and a large food court. The Mall at Green Hills and Rivergate Mall are both also great shopping venues, and well worth a trip, and Rivergate has more than one hundred and fifty stores to browse through and fifteen different dining choices.
Hotels and Hospitality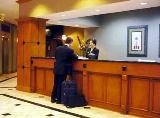 Nashville offers hotels and inns which can fit any budget or luxury preference, from five star lodgings to cheap and small rooms that are fairly inexpensive. The Hermitage Hotel is a five star choice, and while the cost is high so is the comfort and service you will experience here. Another five star choice is the Hilton Nashville Downtown, and a stay here will provide all of the luxury that you expect from the Hilton name. The Hutton Hotel is another fantastic choice if you are looking for luxury and elegance, and price is no object.
If you want a hotel which is nice, but that will not put you in debt, then there are many to choose from. The Best Western Music Row Hotel will put you right where you want to be, without having to pay an outrageous cost. The Holiday Inn Nashville-Vanderbilt is another choice that is reasonably priced and a nice place to stay during your visit. No matter what you are searching for in a hotel, you will have no problems finding it in this city.
Education In Nashville, TN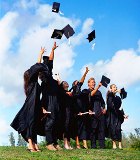 Primary public education in the city and surrounding area involves the Metro Nashville Davidson County School District. There are one hundred and forty two schools in this district, and this number includes public elementary, middle/junior high, and high schools. There are also a number of private and religious schools in the area, and the city has a reputation for high educational standards. Three of the top private schools receive high marks, with Cumberland Elementary handling students from pre-kindergarten through the fourth grade, Overbrook School handling students from pre-kindergarten through the eighth grade, and Harpeth Hall School  handling students from fifth grade through the twelfth grade.
Nashville is also home to a number of colleges and universities, and this has given the city the additional nickname of the Athens of the South. Tennessee State University, Trevecca Nazarene University, International Academy of Design and Technology, Lipscomb University, Vanderbilt University, Nashville State Community College, and American Baptist College are just a few of the many colleges and universities found in this city.
Transportation In And Around the City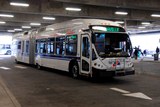 Transportation in and around Nashville can come in many methods. The streets are full of taxis, making it easy to get around if you are in a hurry or need to go a considerable distance. There is also a public bus transit system in place, and the buses run at regular intervals. This public transportation makes it easier for residents and visitors both to get around. Nashville International Airport brings people into the city from around the world, and this city is also considered a major hub for freight rail traffic as well.
There is no Amtrak passenger rail available in the city, which is unusual for a city of this size and popularity. Starting in 2006 there is a light commuter rail train, but the route is very limited as of yet although there are expansions being planned. There are a number of car rental agencies around the city as well, so you can rent a car if you desire, allowing you to be mobile during your stay here.
Volunteer Groups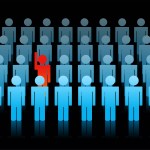 If you are interested in volunteer opportunities in Nashville, or the state of Tennessee, there are many groups and organizations that can help. Hands On Nashville Volunteer Network can help you find a variety of volunteer openings, with organizations which can greatly benefit. Fifty Forward RSVP Volunteer Program is another possibility is you want to give your time for a good cause. Nashville Cares is another fantastic volunteer group that does a lot of good in the city.
There are also many widely recognized charities, organizations, and groups that are always happy to accept volunteers. The Red Cross, United Way, the Alzheimers Association, Habitat For Humanity, and Angel Food Ministries are just a few of the well known organizations which can always use volunteers. No matter what type of volunteer activity you are seeking it can be found in Nashville, whether you want to work with orphans, the homeless, or hungry families.  
News in Nashville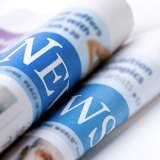 There are two types of newspaper in the city, daily and weekly. The Tennessean is the main daily newspaper, read by people all across the state. There is also a free paper which offers a daily edition, called The City Paper. The main weekly papers for the city are The Tennessee Tribune, The Nashville Pride, the Nashville Scene, and the Nashville Business Journal. There is also an online news edition, the NashvillePost.com, and numerous blogs about the city. One highly popular blog is Nashvillest.  There are close to a dozen broadcast television stations in the city, and numerous radio stations as well. There are some cable networks which call this city home, and they include Country Music Television, RFD-TV, and Great American Country. Residents and visitors in this area have many choices of medium to get their news from, and each of the newspapers offers a different dynamic and slant.


Nearby Places To Live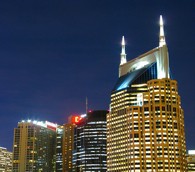 There are many small towns close enough to Nashville to commute, but far enough away to offer natural scenic beauty, great schools, and very low crime rates. Brentwood, Tennessee is one of these close by locations, and so is Goodlettsville. Greenbrier has almost no crime and a semi rural location, however some residents feel that the water rates in this city are high compared to others. Ridgetop offers an exceptional school system and close commute, being only twenty minutes away from Nashville. Murfreesboro is another choice, although this city may be somewhat big if you are looking for a very small city. Lebanon, Columbia, Dickson, and Gallatin are all also choices if you want to be close to Nashville but do not want to live in this city. There is also Spring Hill, Mount Juliet, and Smyrna as well.