Cleveland, Ohio
Cleveland is located in Ohio and is part of the County of Cuyahoga. Cleveland is located of the shore of Lake Erie. It is on the southern part of the shore, in the north eastern part of the state. The area was found in 1796. It is near the Cuyahoga River. Because of the many canals in the areas, as well as railroad lines, it became a manufacturing area. However, over time, manufacturing has declined, so they have turned to more of a service economy. These include legal services, insurance and health care too. The city has a population of 396,815 according to the 2010 census. However, this population is less than what it used to be the. Cleveland had a peak population in the 1950s, when the population was the largest at 914,808. They are considered one of the fastest shrinking cities in the United States. Cleveland is the biggest metropolitan area in Ohio. The Rock and Roll Hall of Fame is located here, which is where one of their nick names comes from which is The Rock n' Roll Capital of the World. Other nick names include The Forest City, Sixth City, The North Coast and Metropolis of the Western Reserve. Cleveland has continued to look to improve the infrastructure, as well as it's economy, the arts, downtown and the urban areas as well. It has been considered one of the most livable cities, however there is poverty in concentrated areas of the city and their do have problems with their public education as well. The city is 82.4 square miles large, with 77.6 square miles being land and 4.8 square miles being water. The sit at an elevation 653 feet.
History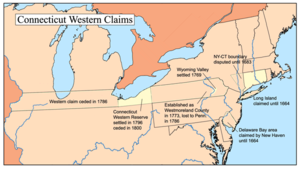 The Connecticut Land Company had created the Connecticut Western Reserve and had made townships. When this occurred, Cleveland was born in 1796. The city was names after General Moses Cleveland. He had been the man that had over seen the down town area andhelped with the Public Square. However, after these creations he went back to his actual home and never returned to Cleveland, Ohio again. At this time, a man named Lorenzo Carter settled in Cleveland. He built a cabin on the Cuyahoga River. By 1814, Cleveland became incorporated. However, the winters were harsh there and there were also lowlands that were swampy and usable. But, this did not matter and growth increased in 1832. At this time the Ohio and Erie Canal was built and this created a link between the Ohio River and the Great Lakes. These two bodies of water were connected to the Atlantic Ocean through the Erie Canal and the St. Lawrence Seaway. There is also the connection to the Mississippi River through the Gulf of Mexico too.
By 1870 John D. Rockafeller had created Standard Oil. But later the main offices moved to New York City fifteen years later. However, this and other businesses helped to make Cleveland a huge manufacturing area in the United States. There were many steel producers and car manufacturers in the area. Gas power cars were built there. Some big companies at the time were People's, Winton, Jordan Peerless. Cleveland also had steam powered cars and electric carsbuilt there as well. Lake View Cemetery is home to important Clevelanders, such as John D. Rockefeller and President James A. Garfield too.
Though Cleveland had been prosperous and growing, by the 60s and through to the 80s, they went through a period of economic and social decline. Because of the civil rights movements that were occurring, there was racial unrest and riots that has begun to breakout. The Hough Riots began in July 18, 1966 and finally ended on July 23, 1966, but not before the Glenville Shootout that last from the 23rs to the 25th of July. Part of the riots were due to the fact that the city had defaulted on federal loans. By the 80s free trade had changed and the Savings and Loan Crises took place in the United States. This contributed as well to the decline, since the country went into a recession. Unemployment was high at this time in Cleveland, because car and steel plants had closed.
Since than, Cleveland has been working to come back. In the 90s, the city was redeveloped beginning in the down town area. There was Progressive Field, Quicken Loans Arena, The Rock and Roll Hall of Fame, Cleveland Brown Stadium and the Great Lakes Science Center. However, there are still problems in the neighborhoods in the inner city areas, as well as problems with the education system too.
Living In Cleveland, Ohio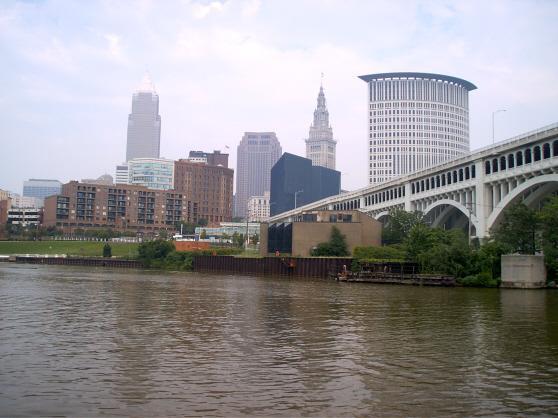 The weather in Cleveland is very warm and humid in the summer and snowy and cold in the winter. Since Lake Erie is close the city and to the Cuyahoga River, there is the lake snow effect that happens. Lake Erie freezes in November and stays that way until as late as February. They are the second snowiest city in the United States and there are different snow fall levels all over the city, because of the lake effect. Though the winters are cold, the summers are warm and humid. This is due to the closeness to the lakes.
Cleveland offers diversity in their buildings and structures. There are neoclassical designs, as well as more modern structures as well. There is also a mixture of skyscrapers, churches, historical arcades and hotels throughout the area. There is also the Millionaire's Row on Euclid Avenue that have homes that are world renowned and named such names as Hay, Hanna and Rockafeller. There are multiple parks in the area and there is also the Cleveland Metropolis Zoo too. Here they have the largest selection of primates in North America.
Job Opportunities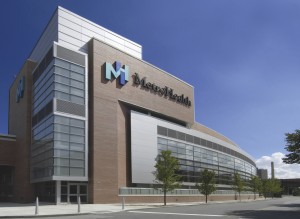 There are jobs to be found in Cleveland. Though the structure of jobs has changedin Cleveland, there are still many large companies to be found, that do employee large numbers of people yearly. There is a combination of corporations, as well as job types that are common and popular for the area.These companies include:

Metro HealthSystem

Occupational Therapists

IBM

Critical Connection

BoehringeIngelheim

Carter Lumber

Tax Professionals

Inside Sales Representatives

Store Managers

Delivery Specialists with CDLand without CDLrequired.

Cleveland Clinic Foundation

Deloitte

Yard Supervisors

General Dentists

Yard Specialists

Medical Connections

Retail and Food Managers

Physical Therapists and Assistants

Registered Nurses

Restaurant Personnel

Outside Sales

Petsmartand Pizza Hut through YUM! Brands

University Hospitals

Cleveland Clinic

Money Mart

NASA

Case Western Reserve University

Federal, State and City Jobs

American Greetings

Progressive Insurance


The Real Estate Market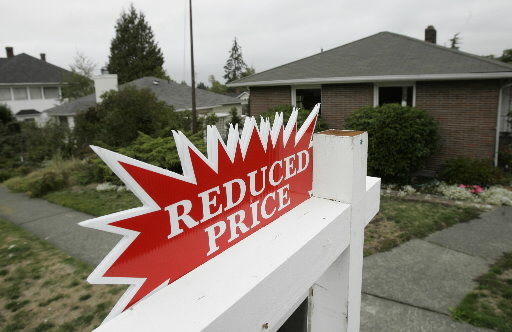 There is a Public Square in down town Cleveland. In this area there are many districts, as well as homes and neighborhoods to live in. The three main districts are the Financial District, the Theater District and the Civic Center. In the Theater District there is the Playhouse Square Center. There is a combination of homes in the area. These include flats, lofts, condos and apartments too. Also, East 4th Street have had increased development there too. People that live in Cleveland are divided by the areas they live in. This is usually the east or west side of the Cuyahoga River. There are a number of different neighborhoods on both sides. On the east side there is the Central, Collinwood, Bukeye-Shaker, Glenville, Forest Hills, Fairfax, Corlett, Euclid-Green, Mount Pleasant, Payne/Goodrich-Kirtland Park, Lee Harvard/Seville-Miles, Kinsman, St. Claire-Superior, Union Miles Park, Hough, Nottingham, Little Italy, Woodland Hills and University Circle to name a few. On the west side there is Ohio City, Tremont, Detroit-Shoreway, Clark-Fulton, Cudell, Edgewater, Brooklyn Centre, Old Brooklyn, West Boulevard and the Stockyards. There is also another area called West Park. Here there are four neighborhoods called Riverside, Kamm's Corners, Puritas-Longmead and Jefferson.
Along with these two areas, there is also the Culahoga Valley area that is on the south side of Cleveland. In this area there are the neighborhoods of Slavic Village, Tremont and Industrial Valley/Duck Island. Within these neighborhoods, there have many different people now moving there. Because of this, there has been more development in these areas, as well as old buildings being turned into lofts, apartments and rental spaces.
Cleveland still has many older neighborhoods that are still around. These are inner city suburb areas and they include Warrensville Heights, Garfield Heights, Lakewood, Maple Heights, University Heights, Bedford, Brook Park, Brooklyn, Cuyahoga Heights, East Cleveland, Bedford Heights, Brooklyn Heights, South Euclid, Euclid, Cleveland Heights, Linndale, Parma, Shaker Heights, Fairview Park, Parma Heights and Newburgh Heights.
Restaurants and Food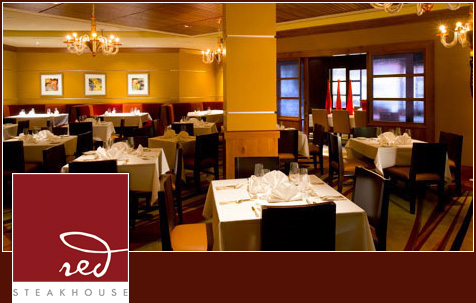 Since Cleveland has attracted many different immigrant groups and people, the food there is as diversified as well. There are many different cuisines and choices of food to choose from. You can find any type of food you are looking for because of the unique diversity of the area. The resturants range from local favorites to haught cusine as well.Some of the top restaurants in the area include:

Red Steakhouse
3355 Richmond Road
#350
Cleveland, OH
216-831-2252
www.redsteakhouse.com

Sokolowski's University Inn
1201 University Road
Cleveland, OH
216-771-9236
www.sokolowskis.com

Tommy's
1824 Coventry Road
Cleveland, OH
216-321-7757
www.tommyscoventry.com

Blue Point Grille
700 West Saint Clair Avenue
Cleveland, OH
216-875-7827
www.hrcleveland.com

Lola
2058 East 4th Street
Cleveland, OH
216-621-5652
www.lolabistro.com

Fahrenheit
2417 Professor Avenue
Cleveland, OH
216-8858
www.fahrenheittremont.com

Lucky's Cafe
777 Starkweather Avenue
Cleveland, OH
216-622-7773
www.luckyscafe.com

Hard Rock Cafe
230 West Huron Street
Cleveland, OH
216-830-7625
www.hardrock.com/locations/cafe3/cafe.aspx?locationID=45...3

John Q's Steakhouse
55 Public Square
#110
Cleveland, OH
216-861-0900
www.johnqssteakhouse.com

Tours and Attractions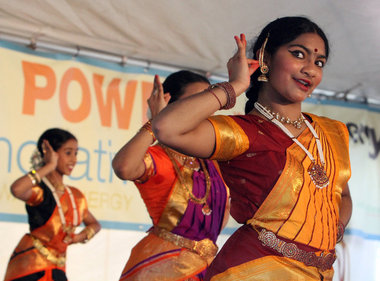 There are many tours and attractions in the Cleveland area. There is an area that is called University Circle. In this area there are medical facilities, educational institutions and cultural areas as well. You can visit the Case Western Reserve University, the University Hospitals, the Cleveland Museum of Art, the Cleveland Botanical Gardens, the Cleveland Museum of Natural History and the Western Reserve Historical Society. Plus, Cleveland Browns Stadium is here, as well as the Great lakes Science Center, the USS Cod, the Steamship Mather Museum and the Great Lakes Science Center too.
Along, with these places, there are also numerous festivals that take place too. There is the Harvest Festival , The Feast of the Assumption and the Cleveland Asian Festival as well. There is also the St. Patrick's Day parade too. Plus, Cleveland hosts the Fashion Week Cleveland, as well as being host to the CMJ Rock Hall Music Fest too. There is also the Ingenuity Fest every year, as well as the Cleveland International Film Festival also.
SightSeeing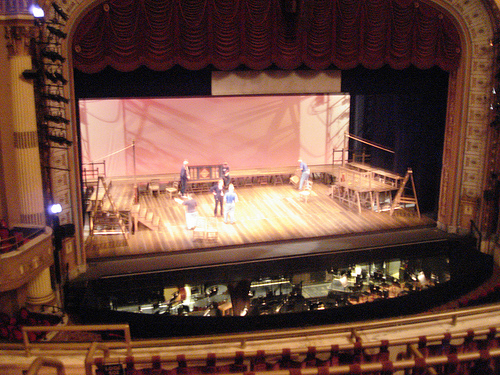 Cleveland has many site seeing opportunities as well. There are performing arts centers, studios and theaters too. Some to look into are:

Playhouse Sqaure Center
Opera Cleveland
Great Lakes Theater Festival
Cleveland Playhouse
Karamu House
Cleveland Orchestra
Severance Hall
Blosson Music Center
Cleveland Pops Orchestra
Cleveland Museum of Art
Museum of Contemporary Art Cleveland
Detroit Shoreway
Cleveland Public Theater

Shopping and Fashion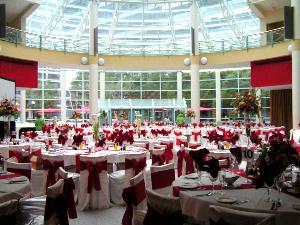 Cleveland offers many shopping areas to enjoy. There is a wide variety of shopping malls and stores to go to. Some of the top shopping areas include:
The Galleria at Erieview
401 Euclid Avenue
Cleveland, OH 44114
216-621-9999

Asia Plaza
2999 Payne Avenue
Suite 202
Cleveland, OH 44114
216-241-3553

Midtown Shopping Center
1834 Snow Road
Cleveland, OH 44134
216-741-9488

Goldengate Shopping Center
7899 West Ridgewood Drive
Cleveland, OH 44129
440-885-1808

The Arcade
401 Euclid Avenue
Cleveland, OH 44114
216-696-1408

Severance Town Center
3640 Mayfield Road
Cleveland, OH 44118
216-381-5762

AMC TheaterRidge Park Square 8
4788 Ridge Road
Cleveland, OH 44144
888-262-4386
Parmtown Mall and Plaza
7899 West Ridgewood Drive
Cleveland, OH 44129
440-885-5506

Infoplace USA
7899 West Ridgewood Drive
Cleveland, OH 44129
440-845-7434

Hotels and Hospitality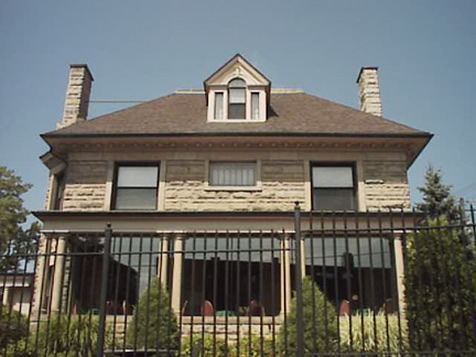 There are many hotels and locations to stay at while in Cleveland. They offer a variety of hotel choices and accommodations. Some of the most popular hotels in Cleveland are:


The Baricelli Inn
2203 Cornell Rd.
Cleveland, OH
216 791-6500


Inn Walden
1119 Aurora Road
Aurora, OH 44202
330 562-5508


Cleveland Renaissance Hotel
24 Public Square
Cleveland, Ohio 44113
216 696-5600
Intercontinental Hotel
9801 Carnegie Avenue
Cleveland, OH 44106
216 707-4100


Ritz Carlton Cleveland
1515 West Third Street
Cleveland, OH 44113
216 623-1300
Bertram Inn and Conference Center
600 N. Aurora Road
Aurora, OH 44202
330 995-0200


The Education System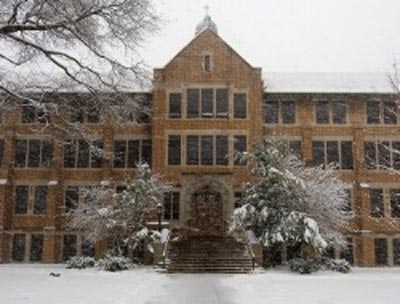 Cleveland has the Cleveland Metropolitan School District that offers schooling for ages K through 12th. There are over 55,567 children that are enrolled in teh school district and there are 127 schools in the area as well. There are also plenty of private schools to choose from. There are a variety of religious based schools to choose from as well. These schools include:

The Bridge Avenue School

Eleanor Gerson School

St. Joseph Academy

St. Ignatius High School

Benedictine High School

Montessori High School at University Circle

Urban Community School

Saint Martin de Porres

Villa Angela St. Joseph High School

Along with thepublic and private school system for beginning education, there are also plenty of colleges and universities to choose from for higher education as well. These include:
Case Western Reserve University
The Cleveland Institute of Music

The Cleveland Institute of Art

Cleveland State University

Chancellor University

Cuyahoga Community College

Ohio Technical College

Transportation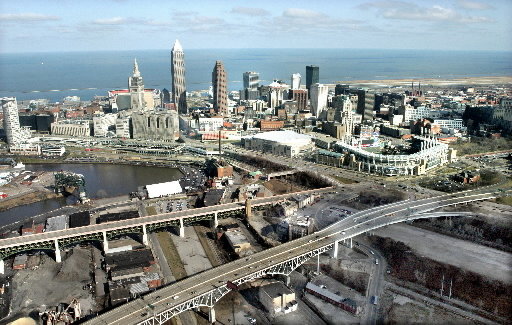 Cleveland offers numerous ways to get around. There are the highways, ports, railroads and airports too, plus there are public transportation too. When it comes highways, there is I-71 that goes from the down town to the airport. There is also I-77 that goes from the down town area to the suburbs. Also, there is I-90 that brings the north and south side together. This highway meets up with I-490 as well. Also, there is the Ohio State Route 2, that connects with I-480 and I-490 as well. These connect to the I-77 where there is a junction to the I-90 and I-71. Along with these, there is also the Cleveland Memorial Shoreway and the State Route 2 as well.
There is also plenty of public transportation. There is the bus system and the rail mass transit too. This is handled by Greater Cleveland Regional Transit Authority. There are multiple rails and light rails to use. These are called the Green and Blue Lines, as well as the heavy Red Line. There is also the HealthLine that goes to the Cleveland Clinic and the University Hospitals as well. The bus line is handled by Greyhound in Cleveland. There is a Megabus that handles down town Cleveland. There is also the Lakefront Trailways that handles the inner city bus system. There is also many other connecting bus services in Cleveland as well. These include Akron Metro, Lorain County Transit, Medina County Transit and the Brunswick Transit Alternative.
In the area is also the Amtrak system too. Amtrak runs on the Capitol Limited and the Lake Shore Limited as well. These stop at Cleveland Lakefront Station as well.
Cleveland also has the Cleveland Hopkins International Airport as well. It is the major airport in the area and there are three hubs that connect for Continental Airlines. Major carriers fly from this airport, including FedEx, UPS Airlines and the United StatesPostal Service. There is also the Burke Lakefront Airport as well.
Volunteer Groups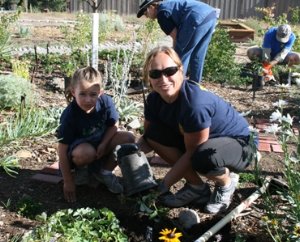 If you are looking for volunteer groups in Cleveland, Ohio there are plenty to choose from. Some of the top volunteer groups include:

Supervise and Mentor Exchange Students
Cleveland
Their main areas of interest are children, youth, education, international and literacy.
Volunteer in Cleveland's Urban Ministries
Cleveland
Their main areas of interests are community and religion.
Host a High School Foreign Exchange Student
Cleveland
Their main areas of interest are children, youth, education, literacy and international.

Sign Up As A Mentor In Cleveland, Oh and Beyond
Cleveland
Their main areas of interest are children, youth, community, education and literacy.

Community Garden Clean Up
Cleveland
Their main areas of interest are children, youth, community and hunger.

Host an International High School Exchange Student
Cleveland
Their main areas of interest are children, youth, education, international, and literacy.

Lunch Donor
Cleveland
Their main areas of interest are children, youth, the homeless, housing and hunger.

Believe in the Power Of Books. First Book Cleveland
Cleveland
Their main interests are children, youth, community, education and literacy.
News and Information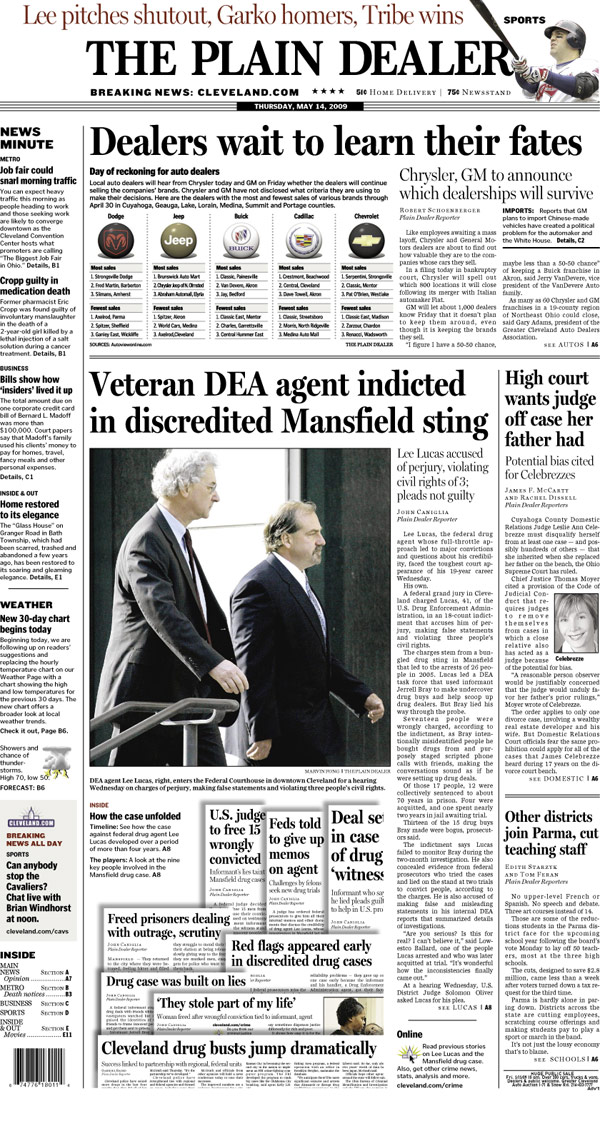 Cleveland has a wide variety of news papers and magazines to choose from, as well as news stations too. Some of the most popular news papers in the area include:
The Plain Dealer
The Cleveland Press
The Cleveland News
The Sun Herald
The Sun Herald Post

Clevalnd has a large variety of magazines because of the many different races and ethictincities in the area.Some of the most popular magazines in the area include:
Cleveland Magazine

Crain's Cleveland Business

The Cleveland Scene

The Cleveland Free Times

Alternative Press


Cleveland has many news stations and stations to choose from. They are the 18th largest TV market in the United States. These stations offer news and information in multiple languages to provide for the diverse community of Cleveland.These stations include:
WKYC

WEWS-TV

WJW

WOIO

WUAB

WBNX-TV

WVPX-TV

WOHS-DT

WDLI-TV

WVIZ

PBS



Cleveland also offers a selection of AM and FM radio stations to choose from as well. There is a large variety of them that serve many of the communities and races within the Cleveland area.These include:
WTAM

WDOK

WQAL

WMJI

WGAR-FM

WENZ

WZAK

WAKS

WKRK-FM

WMMS

WNCX

WHLK

WCPN

WCLV

WKNR

WJW-AM

Nearby Places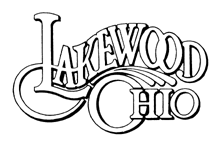 There are many cities that are near Cleveland, Ohio and can easily be reached by car. These cities are on average no more than nine miles away and they include:

Lakewood, OH

Seven Hills, OH

Cleveland Heights, OH

Warrensville Heights, OH

Brook Park, OH

Parma, OH

East Cleveland, OH

Maple Heights, OH

Garfield, OH

University Heights, OH

Brooklyn, OH

Shaker Heights, OH

Parma Heights, OH

Rocky River, OH

South Euclid, OH