Chicago, Illinois
Chicago is located in Illinois. It has approximately 2.7 million people living there according to the census. It was created in 1833 since it was close to the Great Lakes. It is still a major hub for telecommunications, industry and infrastructure. It has been listed as a Global Financial Center as well. It is also considered one to be 5th when it comes to economically powerful cities in the U.S. It has been nick named Chi-Town, the Second City, City of Big Shoulders, the Most American of Big Cities and the Windy City too. Chicago covers an area of 234.0 square miles, of which 227.2 square miles is land, 6.9 square miles is water, 2,122.8 square miles are urban areas and 10,874 square miles is metropolitan areas. The city sits at an elevation of 597 feet.
History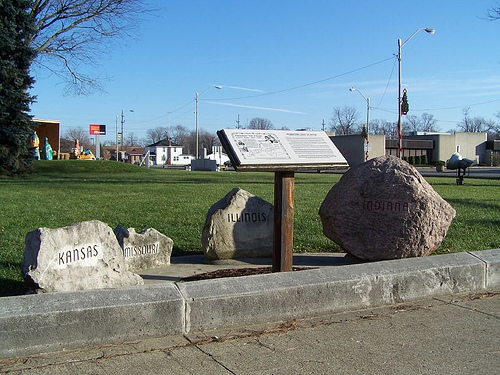 Chicago had native Americans in the area until the 1700s. Potawatomi was there, after the Miami, Sauk and Fox people. In 1780 Jean Baptiste Point du Sable arived in the Chicago area. By 1795 the Native Americans in the area turned the land over through the Treaty of Greenville. By 1803 there was Fort Dearborn there, however it was destroyed in the War of 1812. Then in 1804 the Ojibwe, Potawatomi and Ottawa tribes gave up more land in the Treaty of St. Louis. However, by 1833 there was the Treaty of Chicago and the Potawatomi tribe was forcibly removed from the area. In 1833 there were approximately 200 people in the area. However, seven years later there was over 4,000 people in the area. By 1837 Chicago was incorporated. It was an important transportation hub than too. The first railway opened there in 1848, as well as many people and immigrants began to flock to the city as well. They were home to the 1860 Republican National Convention. The growth that was taking place there was the fastest in the world at the time.
By 1885 Chicago had built the first skyscraper in the world. Then in 1893 Chicago was the host of the World's Columbian Exposition at Jackson Park. By 1892 the University of Chicago was created as well.

Living In Chicago, Illinois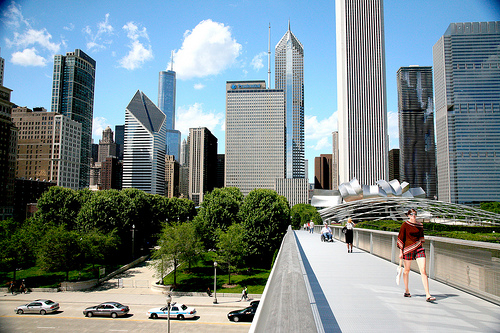 Chicago is at the south western part of the lake Lake Michigan. It is in the north eastern part of Illinois. It helps to connect the Mississippi River and the Great Lakes together. There are also two rivers there, the Calumet River and the Chicago River too. The Chicago River helps to connect the Chicago Sanitary and Ship Canal to the Des Plains River. Building in Chicago originally began at the mouth of the river when it was founded in 1833. Most of Chicago is above sea level at 579 feet. The main loop is the Chicago Loop that is where the main business area is . There are also many neighborhoods here too. There are many parks along Chicago's Lake Shore Drive. These include Grant Park, Burnham Park, Lincoln Park and Jackson Park too. There is also many high rise areas that are near the water front as well.
Chicago has also been called or nick named Chicagoland. This can mean Chicago, Cook County, and the cities of DuPage, Kane, McHenry, Lake, Grundy, Will, Kendall and Kankakee, as well as the counties in Indiana too that are LaPorte, Lake and Porter too.
The weather in Chicago is humid continental. There are four seasons there. The summers are hot and humid. Temperatures usually are above 90 degrees there. The winters are cold, windy and snowy too. Typically the winters will temperatures in the 23 degree range. However, it can go below freezing and stay that way all day and into the next day too. Temperatures do drop to sub zero levels at night as well and go into the negative too. The spring and fall have mild weather, with moderate temperatures at this time.
Job Opportunities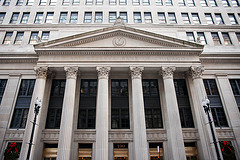 Chicago has many jobs and businesses in the area. They are home to John Crerar, Richard Teller Crane, John Farwell, Marshall Field, John Whitefield Bunn, Morris Selz and Julius Rosenwald to name a few. They have the second largest business district in the country. The Federal Reserve Bank of Chicago is there, as well as the Chicago Board Options Exchange, the Chicago Stock Exchange, and the Chicago Board of Trade too. There is also the CME Group and the Chicago Climate Exchange as well. Also, Chase Bank is located there in the Chase Tower.
Also, Chicago is home to 66 Fortune 1000 companies in the area and 12 Fortune Global 500 Companies too. There are also 17 Financial Times 500 companies in Chicago as well. They also have a Dow 30 company which is Boeing. There is also Kraft Foods and McDonald's that have locations there as well as Sears Holding Corporation and Motorola also. Chicago is also home to United Airlines and United Continental Holdings too.
Chicago is also a major area for publishing and food processing as well. There is Abbot Laboratories, Baxter International, Health Care Financial Services, Armour and Company, Career Builder, Orbitz, Groupon, Feedburner and 37 Signals as well. They also have Western Wheel Company and Schwinn Bicycle Company too. Plus, they hold many conventions there as well and are third in the number of conventions that go there.
The Real Estate Market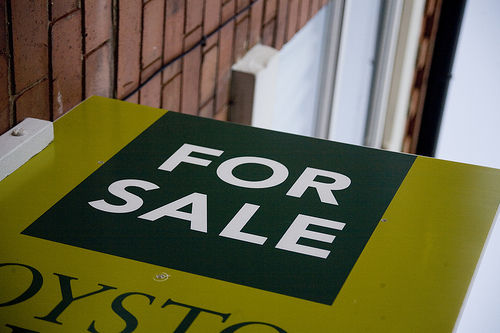 The median income in Chicago is $38,625. There is a wide variety of races in the area as well. The average price of a home in Chicago is $183,000. There are approximately 14,669 new and resale homes available, while there are 16,908 homes that are in some sort of pre-foreclosure too. Some of the most popular areas in Chicago include:
• Fuller Park with an average home price of $85,763.
• Edgewater with an average home price of $248,985.
• DePaul with an average home price of $848,531.
• South Chicago with an average home price of $111,839.
• Near North Side with an average home price of $787,484.
• Austin with an average home price of $105,022.
• Lincoln Park with an average home price of $749,145.
• Jeffery Manor with an average home price of $89,470.
• Washington Park with an average home price of $110,145.
• Bucktown with an average home price of $524,508.
Restaurants and Food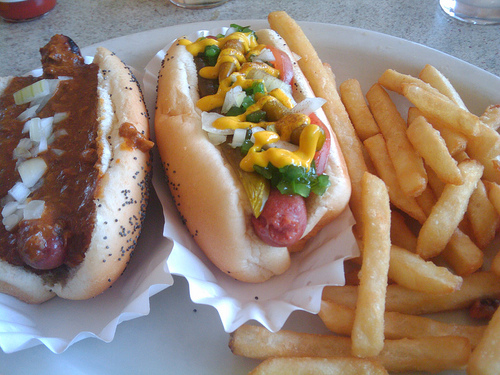 There are a variety of foods available in Chicago. There is an ethnic style because of the many different races that live in the area. There is the deep dish pizza that Chicago is known for, as well as the Chicago Style Hot Dog too. These are usually Vienna Beef dogs and they have bright green relish, tomatoes, mustard, peppers, dill pickles and celery salt too. All this on a sesame seed bun. No ketchup is ever added. There is also the Italian beef sandwiches too that have au jus sauce added and are on a roll with sweet peppers and spicy sauces. Chicago is also known for the Maxwell Street Polish dog that has onions, mustard and hot peppers on them.
However, there is also the bone in chicken that is cooked in oil and garlic with potato wedges and green peas, or the flat sandwich with green plantains instead of bread that is used. All of this can be found at the Taste of Chicago that is held annually in Grant Park during the June and July weekend. There are also well known restaurants there that have well known chefs in them such as Ricj Tramonto, Rick Bavless, Charlie Trotter and Grant Achatz too. Chicago also boasts having Alinea, L2O and plenty of other vegetarian foods as well.
Tours and Attractions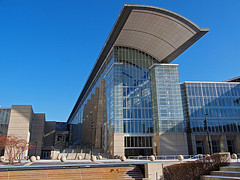 Chicago is full of attractions and destinations to enjoy. There are many places to explore and see. There is State Street and Magnificent Mile that both offer restaurants, shopping and more in the area. There is also McCormick Place and Soldier Field too. Go to Chicago Cultural Center for history or the Chicago Public Library that has an information center, exhibits and galleries also. There is also many parks in the area such as the Millennium Park, Buckingham Park and Grant Park too. There is also the Art Institute of Chicago also. Plus, Chicago hosts the Taste of Chicago Festival yearly as well. There is the Crown Fountain as well. There is also the Jay Pritzker Pavilion that handles the Grant Park Music Festival and the Harris Theater for Music and Dance too.
Chicago is also home to the Navy Pier and it has the 150 foot Ferris Wheel there as well. Also, there is the Museum Campus that has the Field Museum of Natural History, Shedd Aquarium and Adler Planetarium & Astronomy Museum too. Plus, the University of Chicago Oriental Institute has ancient Egyptian and Eastern artifacts too. There is also the Chicago History Museum, the Museum of Contemporary Art, the DuSable Museum of African American History, the Polish Museum of America, th Museum of Broadcast Communications, the Peggy Notebaert Nature Museum and the Museum of Science and Industry too.
Chicago is also home to 552 parks in the area, as well as 33 beaches, conservatories, 16 lagoons and 10 bird and wild life gardens. They have the Cook County Forest Preserves, as well as the Brookfield Zoo and the Chicago Botanic Garden as well.
Sight Seeing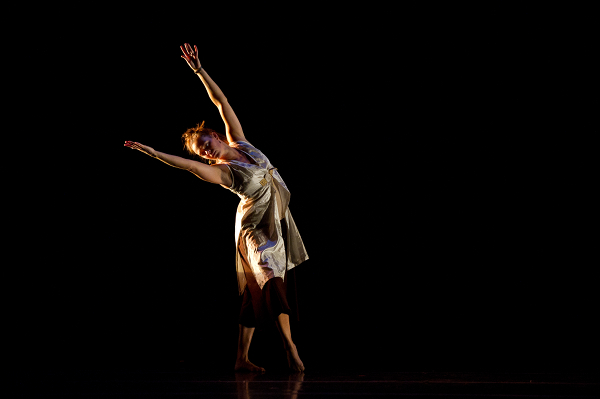 There are a variety of sight seeing opportunities in Chicago. They are rich in culture and heritage and there are many places to see and explore. There is plenty of theater in Chicago and this includes The Second City, I.O., Steppenwolf Theater Company, Victory Garden Theater, the Goodman Theater, Ford Center for the Performance Arts Oriental Theater, Cadillac Palace Theater, Bank of America Theater, Auditorium Building of Roosevelt University, Gateway Theater and Drury Lane Theater too.
There is also plenty of music in Chicago as well. This includes classical and orchestras too. There is the Chicago Symphony Orchestra, Symphony Center and Chicago Sinfonietta. Much of the music is held outdoors at such parks as Millennium Park, Ravinia Park and Grant Park too. There is also the Harris Theater, the Lyric Opera of Chicago, the Lithuanian Opera Company of Chicago and the Civic Opera House. There is also the Joffrey Ballet, Hubbard Street Dance Chicago and the Chicago Festival Ballet as well.
Plus, Chicago has many genres of music as well. There is Chicago blues, jazz, Chicago soul, gospel, as well as being the birth place of house music and influencing hip hop as well. Lollapalooza, Pitchfork Music Festival and Intonation Music Festival have also played in Chicago as well.
Shopping and Fashion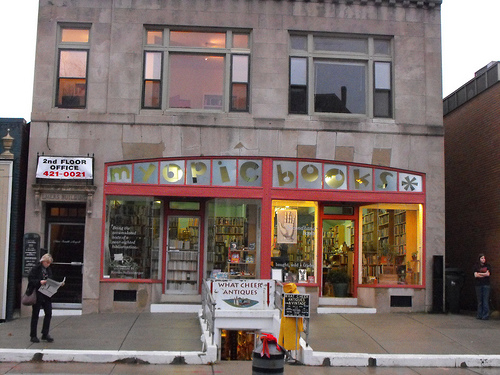 There are many areas to shop in Chicago as well. The area provides a vast supply of shopping malls, antique shops, galleries, stores, boutiques and more. There are many to choose from and the goods and services very greatly. Some of the top shopping in the area includes:
• Unabridged Books
3251 N. Broadway
Chicago, IL
773-883-9119
• Alternate Reality
3149 W 111th Street
Chicago,IL,60655
773-881-4376
• Myopic Books
1564 N Milwaukee Avenue
Chicago,IL,60622
773-862-4882

• Nordstrom
520 N. Michigan Avenue
Chicago, IL
312-464-1515
• Water Tower Place
835 N. Michigan Avenue
Chicago, IL
312-744-2400

• Oprah Winfrey Show
110 North Carpenter Street
Chicago, IL 60607
312-633-0808
• Strange Cargo
3448 N Clark Street
Chicago, IL 60657
773-327-8090

• Old Town School of Folk Music
4544 N. Lincoln Avenue
Chicago, IL 60625
773-728-60001
• Ms. Priss
9915 S Walden Parkway
Chicago, IL 60643
773-233-7747
• Ford City Shopping Center Ticketmaster Outlet
7601 S Cicero Avenue
Chicago, IL 60652
773-581-5555
• Chicago Kite/Kite Harbor
5445 N Harlem Avenue
Chicago, IL 60656
708-848-4907
Hotels and Hospitality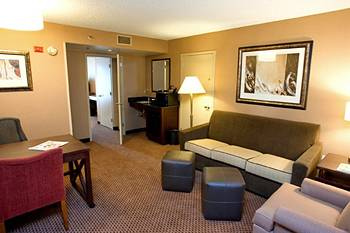 Chicago offers a wide array of hotels to stay at as well. These are throughout the entire city and offer a variety of accommodations as well. Some of the top hotels in the area includ:
• Four Seasons Hotel Chicago
120 East Delaware Place
Chicago, IL
312-280-8800
www.fourseasons.com
• Hotel Palomar Chicago
505 North State Street
Chicago, IL
312-755-9703
www.hotelpalomar.com
• The Ritz Carlton Chicago
160 East Pearson Street
Water Tower Place
Chicago, IL
312-266-1000
www.fourseasons.com
• The Peninsula Chicago
108East Superior Street
Chicago, IL
312-337-2888
www.peninsula.com
• Hyatt Hotels Corporation
71 South Wacker Drive
Chicago, IL
312-750-1234
www.hyatt.com
• Park Hyatt Chicago
835 North Michigan Avenue
Chicago, IL
312-335-12347
www.parkchicago.hyatt.com
The Education System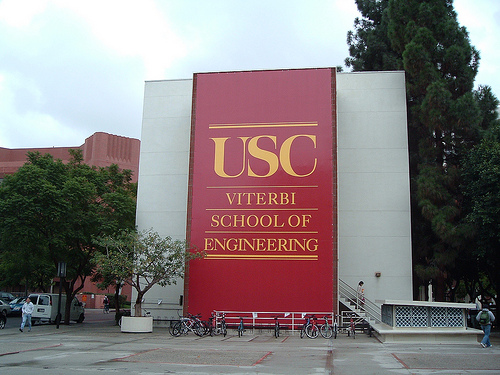 Chicago offers a large public and private school system. They have 675 public schools there, 394 private schools, 83 colleges and 88 libraries as well. The Chicago Public School System handles 600 of the schools there that includes high schools as well, plus there are selective admission magnet schools as well. Chicago also has nine selective enrollment high schools too. Some of the schools in the area include:
• Northside College Preparatory High School
• Whitney M. Young Magnet High School
• Walter Payton College Prep High School
• The Roman Catholic Archdiocese of Chicago
• De La Salle Institute
• Jesuit Preparatory School
• Cristo Rey Jesuit High School
• Gordon Technical High School
• St. Scholastic Academy
• Mount Carmel High School
• Brother Rice High School
• St. Ignatius College Preparatory School
• Mount Carmel High School
• Mother McAuley Liberal Arts High School
• St. Patrick High School
• Resurrection High School
• Marist High School
• Francis W. Parker School
• Ida Crown Jewish Academy
• Latin School of Chicago
• University of Chicago Laboratory Schools
• Feltre School
• Chicago City Day School in Lake View
• Morgan Park Academy
• Chicago Academy of the Arts
There are also 79 public libraries in Chicago as well that are spread throughout the city and include the main branch as well as all the other branches as well.
Chicago also has many colleges and universities to attend as well. These schools include:
• University of Illinois at Chicago
• University of Chicago
• Illinois Institute of Technology
• Loyola University Chicago
• Northwestern University
• Chicago State University
• DePaul University
• School of the Art Institute Chicago
• East West University
• National Louis University
• Illinois Institute of Art - Chicago
• Rush University
• Northeastern Illinois University
• North Park University
• Columbia College Chicago
• Robert Morris University
• Saint Xavier University
• Dominican University
• Robert Morris University
• Joliet Junior College
• Malcom X College
• Richard J. Daley College
• City Colleges of Chicago
• Kennedy King College
• Harry S. Truman College
• Wilbur Wright College
• Olive Harvey College
• Harold Washington College
• MacCormac College
• Adler School of Professional Psychology
• Catholic Theological Union
• University of Chicago Divinity School
• Moody Bible Institute
• The Chicago School of Professional Psychology
Transportation
Chicago has numerous mode of transportation. They are a major location for transportation in the United States, as well as having many ways for residents to get around the city too. There is the rail system that is in place in Chicago. A third of the entire United States freight goes through Chicago's system. There is also the Amtrak system in Chicago as well. It is the largest hub for Amtrak in the United States. It comes from Union Station and goes to Washington D.C., San Francisco, Indianapolis, New York City, Portland, Seattle, New Orleans, Quincy, Milwaukee, St. Louis, Boston, Grand Rapids, Carbondale, Los Angeles, San Antonio, Port Huron and Pontiac also. Plus, there is the Metra that is the commuter rail in Chicago and it goes from south to north of the city.
Chicago also has nine highways in the city that go to the suburbs also. Along with the highways, there is also the Regional Transportation Authority that handles the Metra, Pace and CTA too. These provide service around the city and suburbs, as well as down town too. They also go to O'Hara Airport and Midway Airport as well. Chicago also has Greyhound Lines that provides additional service in and out of the city. There is also plenty of bicycling in the Chicago area as well. Chicago has provided over 10,000 bike racks throughout the city, as well as 170 miles of bike sighs, there is a bicycle commuter station as well.
Chicago is also home to the Midway International Airport and O'Hara International Airport. Both of these airport are operated and owned by the City of Chicago. There is also Gary Chicago International Airport too. United Airlines is stationed in Chicago and Midway is the major hub for Southwest Airlines as well.

Volunteer Groups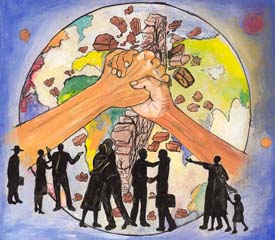 There are plenty of volunteer groups and organizations to get involved with in Chicago as well. They have an array of companies to work with, plus there are many in the surrounding area as well. Some of the most popular in Chicago, IL include:
• Institute del Progreso Latino
Chicago, IL
Their main areas of interest are children, youth, education, literacy, immigrants, refugees, race and ethnicity.
• Northwestern Memorial Hospital
Chicago, IL
Their main areas of interest are health and medicine.
• Event Ended
Chicago, IL
Their main areas of interest are advocacy and human rights.
• Helping Others Provide Excellence
Chicago, IL
Their main areas of interest are board development, community, homeless and housing.
• Alexian Brothers Bettendorf Place
Chicago, IL
Their main areas of interest are crisis support, the disabled, health, medicine, politics and seniors.

• Revamped Image Consulting
Chicago, IL
Their main areas of interest are advocacy, human rights, arts, culture, community, homeless, housing, veterans and military families.
News and Information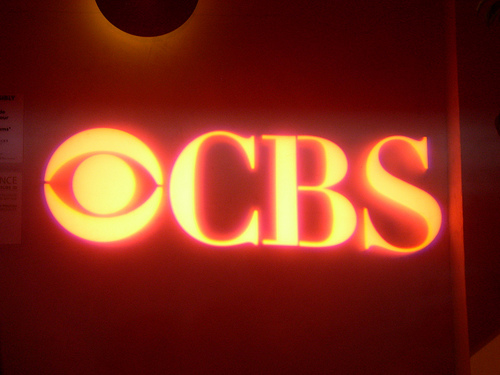 Chicago holds the title of being the third largest media network in America. CBS, NBC, ABC and FOX all have and own high definition television in the city. These stations are WFLD, WMAO, WBBM and WLS. There is also WGN-TV that is owned by Tribune Company. The Oprah Winfrey Show, as well as This American Life and Wait Wait, Don't Tell Me are also home to Chicago too. There is also WTW and WYCC as well.
Chicago also has many news papers too. There is the Chicago Sun Times, the Chicago Tribune, as well as the magazines Dziennik Zwiazkowy, the Draugas, the Chicago, the Chicago Reader, the Chicago Defender, the Southtown Star, the NewCity and the Daily Herald as well. Plus, they also have the Windy City Times, Time Out Chicago and Street Wise also.

Nearby Places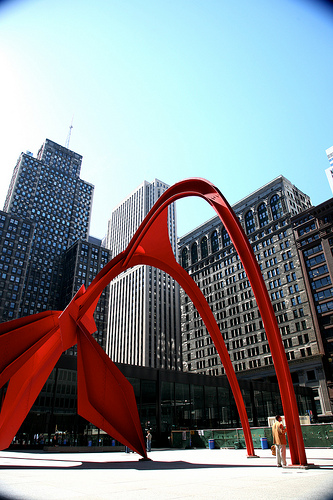 Chicago, Illinois has many cities very near to them that are no more than 11 miles away. These cities include:
• La Grange Park, IL
• Maywood, IL
• Lyons, IL
• Elmwood, IL
• Forest Park, IL
• Burbank, IL
• Ciero, IL
• Oak Park, IL
• Summit, IL
• Berwyn, IL
• River Grove, IL
• River Forest, IL
• Evergreen Park, IL
• Brookfield, IL
• Bridgeview, IL