Introduction:
San Jose is the third largest city in the state of California and the tenth largest city in the United States.  Its population is just over 960,000, according to 2009 data.  The population of San Jose is greater than that of San Francisco, making it the largest city in the Bay Area. 

San Jose's per capita income is estimated at just over $31,000.  This is close to the national average, which is just over $39,000.  However, there is a wide range of economic status in San Jose, with 30% of households having a household income of over $100,000, and 21% having household incomes of less than $35,000.   The citywide average household income is around $55,000.
San Jose has a temperate climate.  Summer temperatures rarely reach above the 70'sand winter temperatures rarely go below the 50's (both estimates are in Fahrenheit).  The city also has low rates of precipitation, with an average of 300 sunny days per year.

San Jose's most well-known nickname is "Capital of Silicon Valley", named for the local technology industry.  It is also known as "Garden City," based upon its agricultural past, even though these two nicknames appear to be at odds with each other.  Residents also jokingly shorten the name to "San Ho." 
History: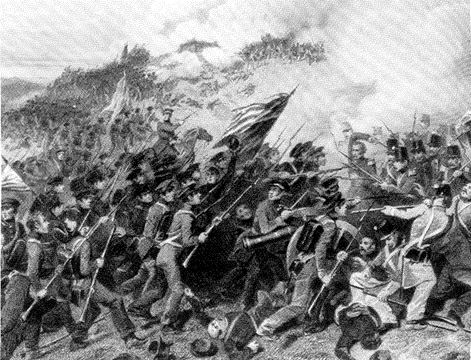 San Jose had native American inhabitants for centuries, but the first European settlers came in 1770, when Franciscan friars arrived and put a mission in the area.  Settlers from "New Spain" (which would become Mexico) arrived a few years later and founded the town as a farming community.
The California Republic joined the United States following the Mexican American War in 1850, and San Jose became the first incorporated city in the state of California that same year. It was also the first state capital, and during the California gold rush, it was the primary source of mercury, which was commonly used industrially back then. 
During World War II, the economy of the city shifted from agriculture to manufacturing, as the military commissioned factories to begin warcraft production.  IBM opened its West Coast headquarters in San Jose in the 1940's and built a research facility there in the 1950's, a precursor to the Silicon Valley industry the area knows today. 
Living in San Jose: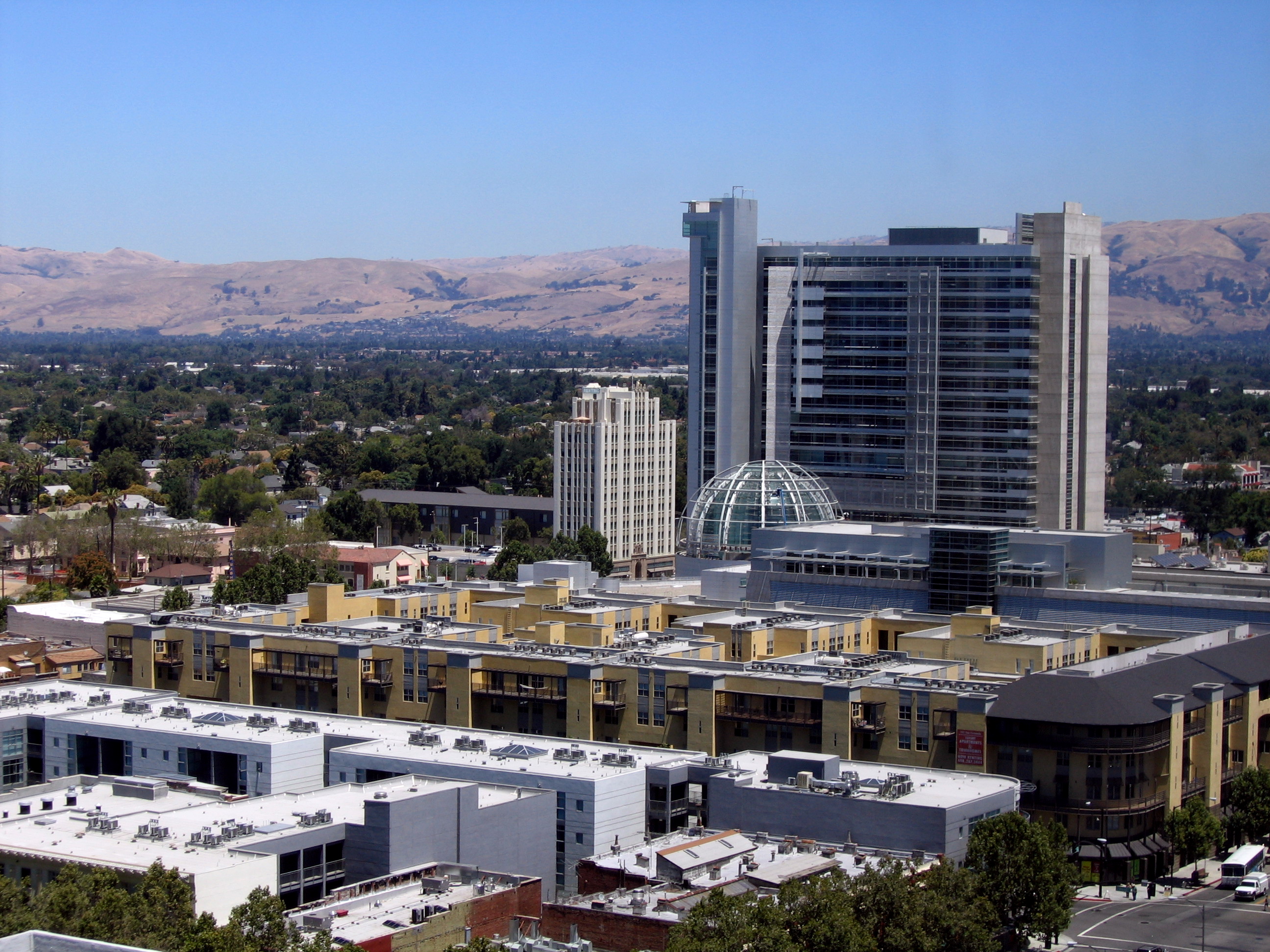 San Jose has a very pleasant atmosphere due to the mild weather, beautiful views of the surrounding scenery, and careful planning that makes the downtown area easy to navigate on foot.  The city has both historic areas with period character and a newly redeveloped downtown intended to draw residents back into the city after decades of flight to the suburbs. 
The public transportation system there is excellent, and since an increasing number of students have enrolled in local colleges and universities, the city has taken on the attributes of a college town, meaning there are many reasonably priced cultural opportunities available.  However, the cost of living is relatively high in San Jose, with housing costs being approximately 146% of the national average. 
The community has a healthy mix of economic status, with million dollar homes coinciding with rental apartments in some neighborhoods.  It also boasts of the lowest crime rate in the country for cities with a population of 250,000 or more, according to the FBI. 
Job Opportunities: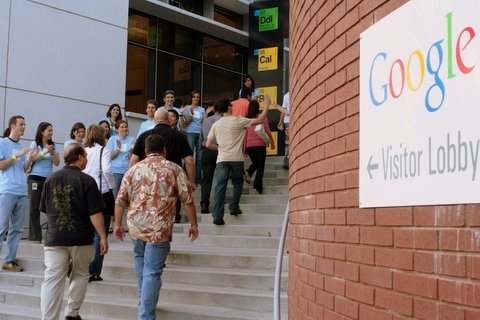 The job outlook has been difficult in Silicon Valley over the past few years due to a difficult economy.  For 2011, 14% of companies in San Jose plan to add more employees to their roster, 11% expect to let people go, and 71% expect to maintain current levels of staffing.  This is on a par with 2010. The unemployment rate in San Jose is currently 7.3%, slightly higher than the national average of 6.9%.
The area is famous for its high concentration of technology companies.  Some of the world's best known computer and Internet companies are located here, including Dell, Intel, Cisco, Oracle, and Google. 
The leading industries in San Jose are manufacturing, education, health care, professional services, and research.  The worker base here is highly educated in comparison with many other cities in the country.  The sectors that are hiring the most in San Jose at this time are computer manufacturers, electronic storage device manufacturers, software companies, and microchip manufacturers. 
77% of San Jose residents work for private companies, while 9 percent have government jobs and 7% are self-employed. 
Real Estate Market: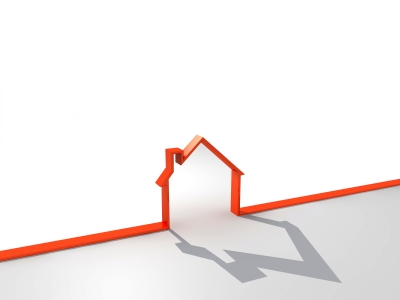 Home prices in San Jose are in decline, although the cost of housing there is still much higher than the national average, as noted above.  Right now the median list price of a single family home is $499,999, down from $585,000 six months ago.  The foreclosure rate here is high, with 43% of the homes on the market qualifying as "distressed" (in foreclosure or bank-owned).
A single family home stays on the market an average of 70 days before selling.  There are approximately 1300 resale homes on the market right now, and 771 of them have reduced their prices since going on sale. 
Perhaps because of the high cost of purchasing a home here, San Jose is now the number one rental market in the country, according to recent research.  Rent is expected to increase 9.6% to an average of approximately $1,500 for a one bedroom apartment and approximately $1,900 for a two bedroom apartment.  The occupancy rate of rentals is expected to be 97.1 percent this year. 
Restaurants and Cuisine: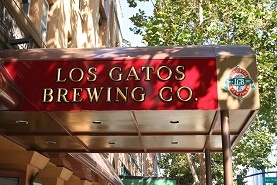 San Jose has one of the liveliest restaurant scenes in the South Bay area.  Restaurants focus largely on contemporary Californian, which relies on fresh local produce.  In addition, Mediterranean cuisine, seafood, world cuisine, Latin cuisine, Asian cuisine, Mexican cuisine, and steakhouses are also popular.
One of the popular restaurants in the area is the Los Gatos Brewing Company, which provides upscale California cuisine and hand-crafted beers at two locations.  Another local favorite is Michael Mina's Arcadia, an innovative steakhouse with an exhibition kitchen that allows patrons to watch as the food is prepared. 
For those with smaller appetites, Sabor Tapas is a frequent destination for its appetizing sampler menus and creative cocktails.  For a retro feel reminiscent of the Rat Pack era, visit The Grill on the Alley, which offers modern twists on traditional American favorites.  If you prefer a stylish, trendy Latin bistro, Azucar offers eclectic dishes stemming from traditional Cuban, Puerto Rican, and Central American cuisine. 
Tours and Attractions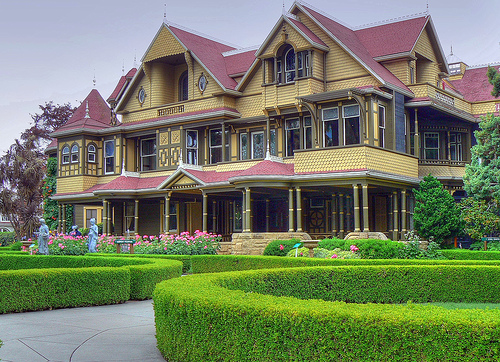 The most famous attraction in San Jose is the Winchester Mystery House.  This is a 160 mansion that was built by Sarah Winchester, the heir to the Winchester Rifle fortune.  Mrs. Winchester lost her husband and daughter to an illness in the 1860's and contacted a spiritualist medium for emotional relief.  The medium advised her that she was being haunted by ghosts but that she could appease them by constructing a grand house for them as long as construction on the house did not stop during her lifetime.
She used her considerable fortune to follow this advice, taking it quite literally—construction went on 24 hours a day for 38 years.  She also had the house built with all sorts of eccentric architectural features, including hidden rooms and passages, doors to nowhere, windows in the floor, and stairways that defy logic, first descending and then ascending.
A tour of the house allows visitors to see 110 of the 160 rooms, and requires that they stay with the group, because otherwise they would get hopelessly lost.  In addition, the grounds house a world-famous garden and the Winchester Rifle Museum, an homage to the company that allowed the existence of this unique attraction.    
When it comes to entertainment, San Jose has numerous nightclubs that offer live music.  One of the most celebrated is JJ's Blues club, which offers local and national blues artists every night of the week.  Many of the other nightclubs center around Santana Row, the city's main shopping district. 
Sightseeing: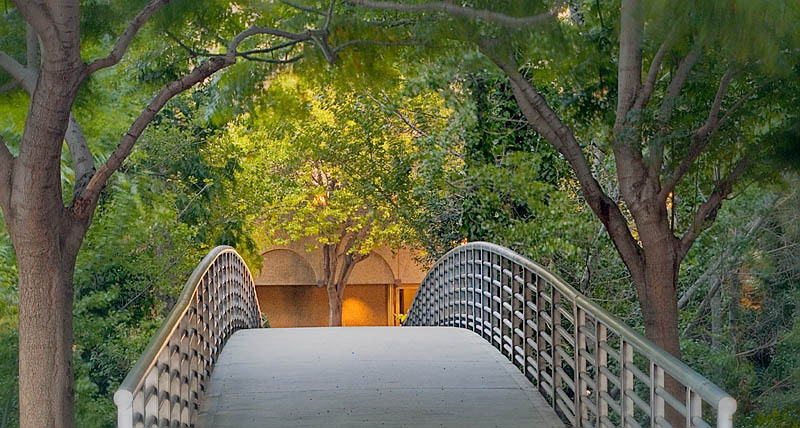 In addition to the Winchester Mystery House, San Jose offers many other sights for visitors.  Guadelupe River Park and Gardens is a riverside bird refuge that also hosts a world-famous rose garden featuring over 3,700 different varieties.  There are many jogging, walking and biking paths in the park as well. 
Families will want to visit the Paramount's Great America theme park in nearby Santa Clara.  This park includes an IMAX Theater, local favorite "The Drop Zone," and "the world's first flying roller coaster."  There is also a James Bond-themed ride and lots of live entertainment. 
For those who prefer historic sites, the Cathedral Basilica of Saint Joseph and Peralta Adobe may fit the bill.  The latter site is the remains of one of California's earliest Spanish settlements, and features furnishings from over 200 years ago.  The Saint Joseph Basilica is a historic church dating back to the 1870s and has plenty to see in terms of art and architecture. 
Shopping/Fashion: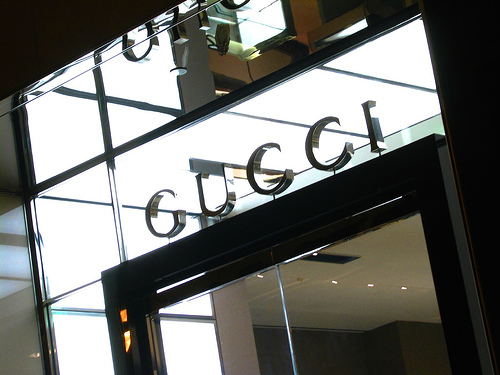 Downtown San Jose's main shopping district is known as Santana Row, and features acclaimed high end stores such as Gucci, Burberry, and Brooks Brothers, as well as more tourist-oriented shops like Tommy Bahama.  The area has an old-world atmosphere with beautifully manicured gardens, outdoor seating at cafes and restaurants, and frequent live entertainment.
Another unique area for shopping downtown is known as Japantown, with Japanese items such as sake and sushi sets in abundance. 
San Jose and the surrounding areas are also home to numerous traditional shopping malls, including Oakridge Mall, Westgate Shopping Mall, and upscale strip mall El Paseo de Saratoga. 
Nearby Gilroy hosts a premium outlet mall that has nearly 150 outlet stores focusing on apparel, accessories, electronics and home goods, including Coach, Sony, and Farberware.  Similarly, Milpitas, another close-by town, is home to the Great Mall, featuring outlets for such brands as Bebe, BCBG Max Azria, and Saks Fifth Avenue. 
Hotels and Hospitality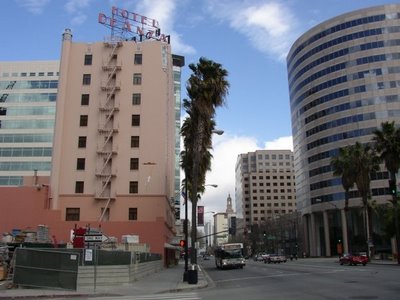 San Jose has many lodging options at all price points due to the numerous corporate headquarters located there and in surrounding areas.  Budget motel options tend to proliferate around the airport, and room rates there average around $130 per night.
For upscale options, consider the Moorpark Hotel, an upscale boutique hotel, or the Hotel De Anza, conveniently located near the convention center.  Another elegant option is the Dolce Hayes Mansion, which is a fully renovated historic hotel located in a former private estate.
If you're looking for chain hotels to get membership points, the Crowne Plaza Hotel or the San Jose Marriott are good choices, as is the Hyatt Regency in nearby Santa Carla. 
San Jose doesn't have many bed and breakfasts within its borders.  One exception to this rule is the Highland Inn, which provides beautiful views and a homey atmosphere, including kitchen rights.  Bed and breakfast choices can also be found in nearby Capitola and Saratoga. 
Education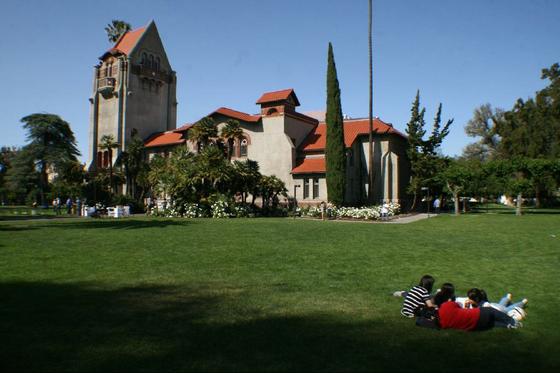 San Jose public schools rank near the top of any statistics on California public schools.  In addition, the state of California offers an open enrollment policy, meaning that you can enroll your child in any school in the district as long as there is sufficient space.  Some districts extend this right to neighboring districts, meaning that in San Jose you get a lot of choice when it comes to public schools.
San Jose also offers a choice of parochial schools (the most common are Catholic and non-denominational Christian), charter schools and traditional private schools. 
The city is home to numerous college and universities, the most prominent of them being San Jose State University, which offers numerous choices for undergraduate and master's degrees.  Other universities in the city include National University, National Hispanic University, San Jose City College, Evergreen Valley College, Bryman College, and specialty schools such as the Palmer College of Chiropractic, the Heald College School of Business and the Lincoln Law School. 
Transportation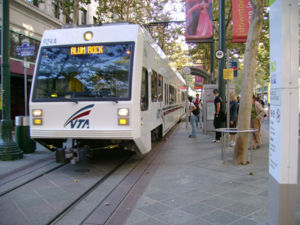 The local transportation authority in Silicon Valley is known as VTA, which operates both busses and light-rail trains throughout the South Bay.  In addition, rail service is available from Caltrain in certain areas.
Light-rail service is very reasonably priced, with tickets set at $2.00 for one way and $6.00 for a full day pass. 
In general, although greater San Jose has a suburban feel and therefore is more car-oriented, public transit is available to downtown, the numerous commercial areas in San Jose, prominent office parks, major tourist destinations, and the airport.  The main complaint about the VTA from local residents is that there are holes in the coverage and that service isn't extended late enough into the day. 
The airport's full name is the Norman Y. Mineta San Jose International Airport, and it houses twelve major airlines, including Alaska Air, Hawaiian Air, and numerous Southwest routes.  International flights come from Guadalajara, Morelia/Leon and Cabo San Lucas, Mexico.  Jet Blue offers direct flights to Boston and New York from here. 
Volunteer Groups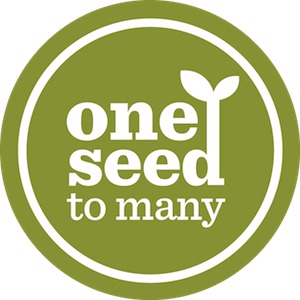 One of the prominent volunteering opportunities in San Jose is Green Circle, a local branch of a national organization which teaches public school children self-esteem and tolerance. 
San Jose is also committed to green living and has volunteer organizations in that realm.  One well-known one is called Our City Forest.  This organization's intent is to teach local residents how to plant trees and care for them in urban areas.  Our City Forest offers free training to volunteers in how to plant trees, care for them, and identify species.
Sunday Friends is a local organization that helps children from very low income families learn self-sufficiency and gives them a safe, pleasant, but secular environment to spend time in.  The children perform productive activities such as writing letters to donors and sewing or gardening; in return they earn an internal currency that enables them to "shop" for necessities and extras.  Sunday Friends looks for volunteers who love children and are able to act as a good role model.  Bilingual volunteers are especially needed within this group 
News Outlets

The main newspaper in San Jose is the San Jose Mercury News.  Other newspapers in the area include the Evergreen Times, the Rose Garden Resident, the West San Jose Resident, the Willow Glen Resident and the Willow Glen Times.
There are several Spanish language newspapers in the area, including Alianza Metropolitan, El Observador, La Oferta, and Nuevo Mondo. 
San Jose has 3 local tv stations: KICU TV 36, KNTV 11 (an NBC affiliate), and KTEH 54 (a PBS affiliate).  The city also has 3 city guide magazines: San Jose Magazine, Wave Magazine, and Metro Silicon Valley.
The city of San Jose operates a website at wwwsanjoseca.gov, that provides a wealth of practical information for residents and visitors both.  In addition,
www.sanjose.org
offers a visitor guide and information on current activities.  This site hosts blogs on nightlife, dining, activities and entertainment, ensuring the most up-to-the minute information on San Jose activities. 
San Jose Suburbs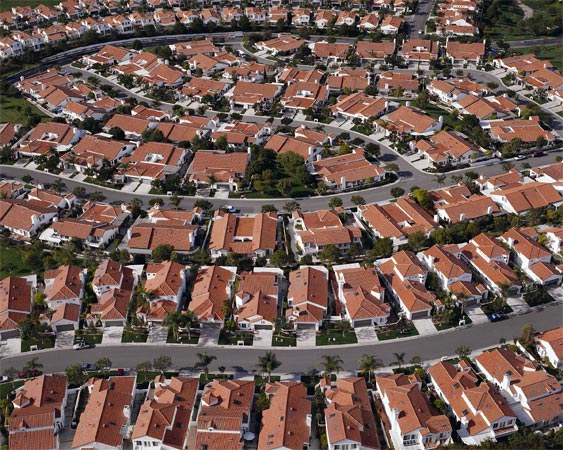 San Jose is the hub of the Silicon Valley, but there are numerous other nearby towns which provide a more suburban environment while still affording a relatively easy commute.  This area is also known as the South Bay, and is centered in Santa Clara County.
Some local municipalities that serve as bedroom communities for San Jose include Santa Clara, Cupertino, Milpitas and Sunnyvale.  Saratoga, Los Gatos, Campbell, and Capitola are also relatively nearby, while further outlying are Gilroy and Morgan Hill.
Because of the trend towards urbanization in San Jose, city neighborhoods have the highest prices while outlying suburbs tend to be less expensive.  Santa Clara may be the best option for people who are looking for a safe, pleasant but affordable neighborhood to reside in that's close to downtown San Jose.  Santa Clara is both family-oriented and provides numerous employment opportunities, as well as extensive public transportation service to San Jose.