Introduction:
San Francisco is the fourth largest city in California, just behind San Jose, and the twelfth largest city in the US. Its population is approximately 815,000, according to data released in 2009. It is officially both a consolidated city and county and is the only city with such designation in California.

San Francisco's per capita income is approximately $60,000, making it well above the national average of $39,000. Only 8.6% of residents live below the poverty level, as compared to 14.3% nationally. San Francisco is one of the wealthiest metropolitan areas in the United States.

The climate in San Francisco is noticeably diverse due to the unique geographical influences on the city, including multiple mountain ranges, the Pacific Ocean and the bay. Residents frequently refer to "microclimates," meaning that weather can be significantly different a few miles apart. In general, the area has mild but wet winters and cool, dry summers.
San Francisco has numerous nicknames. These include Baghdad by the Bay, the City by the Bay, Everybody's Favorite City, Fog City, Golden City, and the Golden Gate City. Perhaps the most widely used nickname outside of the area is Frisco, but local residents sometimes find that offensive.
History: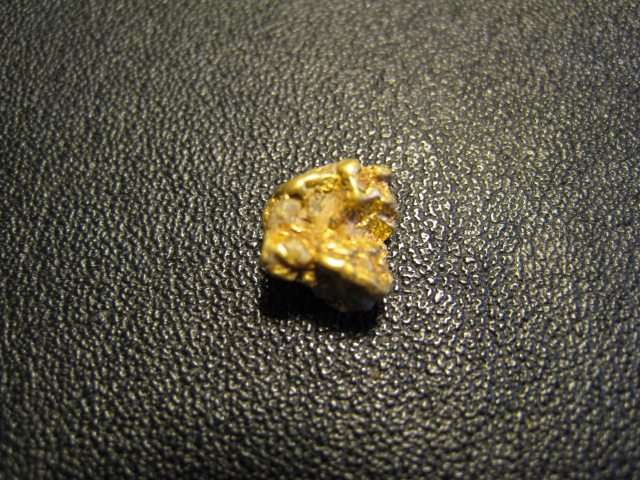 The area San Francisco exists in was inhabited by native Americans as far back as 3000 BC. European explorers first arrived in 1769. The region was settled by Spanish Franciscan monks and became part of Mexico when that country won its independence from Spain in 1821. A mixed group of settlers (of Spanish, English and American heritage) founded a village on the site of current-day San Francisco that was called Yerba Buena in 1835. California was ceded to the United States in 1846 during the Mexican American War, and when the town was claimed by the US Army they changed its name to San Francisco. The California Gold rush bought a huge influx of people, multiplying the city's population 25 times between 1848 and 1849. California became a state in 1850, and the US Military secured the area by building forts at Golden Gate and Alcatraz. San Francisco was one of the US's premier cities at the turn of the 20th century, with great wealth and a lively cultural environment. In April 1906 a massive earthquake struck and ruptured gas lines across the city, causing terrible fires that blazed uncontrollably for days. When the fires were finally put out, more than ¾ of the city was gone, leaving 400,000 people homeless. The city was rebuilt quickly thanks to local investors, and by 1915 had regained its place on the world stage. San Francisco became known as a financial capital and later, during World War II, a hub of military activity. In later years urban flight caused the city to turn to tourism to make up the lost parts of its economy. San Francisco is now one of the top tourist destinations in the world.
Living in San Francisco:
San Francisco is one of the most exciting cities in the United States. Restaurants, shopping, and cultural opportunities abound. The city is also famous for its tolerance of alternative lifestyles, making the gay community highly visible and accepted here. San Francisco was a hub of activity during the late 60's and vestiges of this hippie culture still remain. However, it's also a highly modern city with a large part of its economy invested in high tech. The cost of living is very high in San Francisco, especially when it comes to housing. However, wages are also high, although it must be taken into account that the better paying jobs require higher education. Residents of the city report higher satisfaction with their lives than residents of most other major US cities, and refer to it as "the best place to live in the world." San Francisco is culturally diverse, with Latino, Anglo-American, Chinese, Japanese, pan-Asian and Italian influences, among others. Job Opportunities: San Francisco job opportunities have suffered from the current rocky economy in the US. The current rate of unemployment is 9.6%, which is considerably higher than the national average of 6.9%. On the bright side, the minimum wage in San Francisco is nearly $10.00 per hour, which is significantly more than the federal minimum wage of $7.25 per hour. The fastest growing industries in San Francisco are telecommunications, retail, health care, defense, and manufacturing. Top paying jobs are to be found in the sectors of technology, health care, pharmaceuticals, financial services, and professional services. The top employer in San Francisco is actually the combined city/county government, with nearly 30,000 jobs under their control. Other major employers in the area include Safeway supermarkets, Hewlett-Packard, PG&E Corp, which is the local utility company, Sun Microsystems, Wells Fargo, Chevron, and the Gap. Now is also a good time to start your own consulting business or outsourced service business in San Francisco. To save costs, many companies are turning to outside professionals to cover needs that were once served by employees.
Real Estate Market: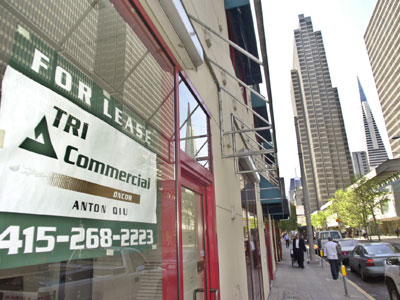 San Francisco is one of the most expensive real estate markets in the country. The market there remains healthy, despite an increase in foreclosures over the past year. Sales prices had been dropping but turned around again recently after two years of decline. In 2010 the average sales price went up by 4.6%. Home sales of both single family and condo sales went up significantly in 2010, rising 7.5%. The median sales price of a home in San Francisco is $649,000. However, actual performance varies greatly depending upon neighborhood. The average number of days on the market before selling in San Francisco is 59 for single family homes. Homes are selling at approximately 98% of their list price right now. Rentals in San Francisco are very competitive, with an occupancy rate of over 97%. The average cost of a rental varies greatly from neighborhood to neighborhood, but the citywide average for a one bedroom apartment is approximately $2,300.
Restaurants and Cuisine:
San Francisco is one of the biggest foodie cities in the United States. The restaurant scene there is fiercely competitive, with numerous celebrity chefs such as Michael Mina using the city as their home base. In fact, some food critics consider it the best food city in America. There is a recognized "Bay Area" cuisine that is prevalent in San Francisco and the surrounding city. This style combines California cuisine with Asian, French, Italian and traditional American elements, and puts a premium on fresh, local ingredients above all. Besides Bay Area style cuisine, other varieties that are popular in San Francisco include Italian, Chinese, Mediterranean, French, Japanese, Vietnamese, Indian, seafood, vegetarian, and steakhouses. Some of the most popular high-end restaurants with Bay Area-type cuisine in San Francisco are Spruce, Coi, Ame, and Quince. Trendy restaurants that are popular at the moment include A16 (Italian food), Bocadillos (a tapas bar), Canteen (French-California fusion), The Slanted Door (Vietnamese) and Town Hall (Southern-California fusion).
Tours and Attractions
One of the most popular tourist attractions in San Francisco is Alcatraz. Alcatraz Island is part of the Golden Gate National Recreation area and provides a unique historical experience. Housed on the island are the first lighthouse and military fort ever built on the west coast of North America, as well as the most famous federal penitentiary in the United States. Access to the island is by private ferry. Tickets can be purchased from Alcatraz Cruises, LLC. Daytime tours are self-guided after a brief orientation, and include an audio tour of the penitentiary's cellhouse with the price of the ferry ticket. Evening tours include guided tours and demonstrations. Other popular tourist stops in San Francisco include Fisherman's Wharf, Ghiradelli Square, Chinatown, the Exploratorium, and Lombard Street. In addition, a trip to San Francisco wouldn't be complete without a trip on one of the world famous cable cars. There are numerous companies offering cable car tours that take you to see all of the most famous sights in San Francisco, allowing you to multitask pleasantly. Nightlife in San Francisco is extensive and varied. You can find electronica clubs, hip hop clubs, indie rock clubs, numerous gay clubs, and much more. Karaoke is also a popular activity in this city.
Sightseeing: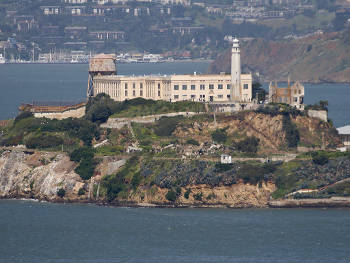 In addition to the locations mentioned above, visitors will want to visit Golden Gate Park, which provides a spectacular view of the world famous Golden Gate Bridge, as well as many other attractions. Some of the surprising sights inside Golden Gate Park include two working windmills imported from the Netherlands and a herd of bison. More typical sights for a park include the San Francisco Botanical Garden, which offers free admission, and the Conservatory of Flowers, which charges a small entrance fee. In addition, there are two major museums inside the park. The DeYoung Museum is San Francisco's major art museum, and the building itself is visually noteworthy, though whether that's a positive or negative is up to the beholder. The other museum is the California Academy of Science, which includes a planetarium and aquarium. Ocean Beach is also a popular place to visit inside the park. Though the beach has dangerous tides, and therefore the park service discourages tourists from swimming, it's a great place to watch surfers and houses a pleasant restaurant and brewery inside the Beach Chalet, a historic building that was formerly a bathhouse.
Shopping/Fashion: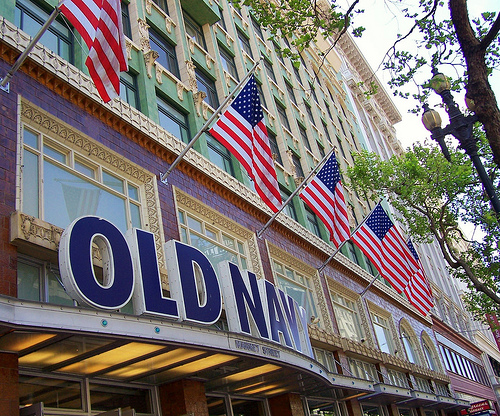 San Francisco is one of the premier shopping cities in the world. There are many districts within the city that offer unique shopping experiences. For example, Union Square hosts the Gap flagship store, as well as sister stores Old Navy and Banana Republic (the Gap is located in San Francisco). This area also contains upscale department stores and boutiques, such as Neiman Marcus, Louis Vuitton, Juicy Couture, Kate Spade, Max Mara, and Prada. For more eclectic shopping, visit the Chestnut Street area, which is home to both national chains and boutiques which are local favorites, Haight Street, which has a long countercultural pedigree, or Mission Street, which has numerous funky clothing boutiques. For gifts, Chinatown is an excellent destination, as you can find all sorts of reasonably priced imports here, from tea, candles and paper goods to exotic silks, all the way up to mahogany furniture. For bargains, visit Polk Street, which houses some high end consignment stores, as well as budget boutiques and a few retail outlets.
Hotels and Hospitality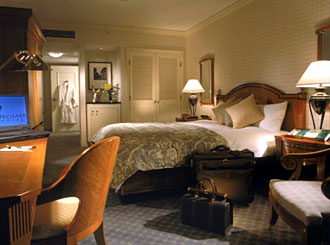 San Francisco has a proliferation of hotels at all prices because it is such a large tourist magnet. You can find all types of lodging options here, from giant luxury hotels to budget motels. The average cost of a room per night (not including taxes) is $127, but finding a room with an elegant atmosphere, central location and view will cost you probably twice as much as that. At the high end of the spectrum, hotels like the Saint Regis San Francisco include 5 star restaurants and luxury spas along with their views and proximity to shopping and financial districts. A room in a hotel like this will cost you more than $500 a night. San Francisco is also home to its fair share of chain hotels, including Mandarin Oriental, Hyatt, Marriott, and Hilton, and lower-priced chains such as Days Inn, Comfort Inn, Holiday Inn and Best Western. For those who prefer boutique hotels, choices abound. Some of the most popular options are Clift San Francisco, the Orchard Hotel, the Orchard Garden Hotel (notable because it conforms to the national standards for "green" buildings) and historic hotels like the Nob Hill Hotel or the Hotel Carlton.
Education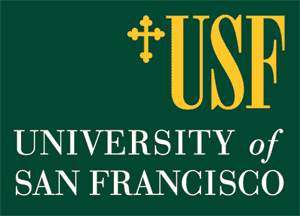 San Francisco public schools operate differently than schools in many other areas in the country. Rather than neighborhood schools, the school systems are assigned to students in order to ensure a balanced student body when it comes to race, language, and economic level. Parents must apply for the schools of their choice, presenting 7 options, and because there is such intense competition, only about 85% of students even get one of their choices, even with so many options. This frustrates many parents and can result in children having to attend school far away from their homes even if they get assigned to a school of their choice. For this reason, there are numerous private schools in San Francisco. Many of these are parochial schools, with Catholic, Jewish, and Orthodox Christian being the most numerous. There are also several Chinese language schools in the city which offer education in Mandarin. When it comes to 4 year colleges and universities, there are many options. San Francisco State University is the most well-known, and offers bachelors' degrees up through doctorates. Other universities located in the city include the University of California at San Francisco, Golden Gate University, and the University of San Francisco. Specialty programs in San Francisco include 3 art schools, a culinary institute, and the University of California Hastings, which is a law school.
Transportation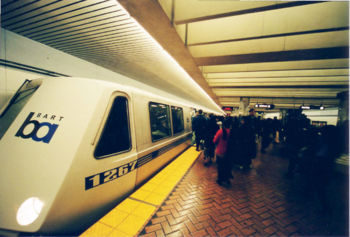 The public transportation system within San Francisco is known as the San Francisco Municipal Transit Agency, and is nicknamed Muni. Muni offers a wide variety of vehicles in its public transportation system, including busses, light rail trains, electric trolleys, historic streetcars and San Francisco's traditional cable cars. Muni is one of the most extensive public transportation systems of any city in the US. Tickets can be purchased for single rides, or you can obtain passes for one day, three days, seven days, or one month. In addition, Bay Area Rapid Transit, known as BART, provides transportation to and from San Francisco from other cities in the East Bay area. BART has more than 40 stops and includes San Francisco International Airport (located in nearby Millbrae) and Oakland International Airport. It is also possible to take BART from one location in the city of San Francisco to another, but the options in this case are limited, as there are only 8 stops located within the city.
Volunteer Groups

There are many outlets for people who wish to volunteer in San Francisco. An organization called the Bay Area Volunteer Information Center organizes these by geographic area and cause; their website can be found at www.volunteerinfo.org. Volunteer opportunities on this site are listed alphabetically by location, and include areas which are immediately outside of San Francisco as well. Some of the many causes which draw volunteers in San Francisco include AIDS (research, relief and funding), animal rescue, mentoring of underprivileged youth, health care, the arts, sustainable agriculture, housing equality, hunger, drug and alcohol addiction, elder care, literacy, the homeless, English as a second language, wildlife, sea life, suicide prevention, rape crisis, hospice care, green living, women's health, and employment assistance. AIDS may be the single largest cause in the area, with over fifteen organizations dedicated to improving the lives of people with AIDS or those who are HIV positive.
News Outlets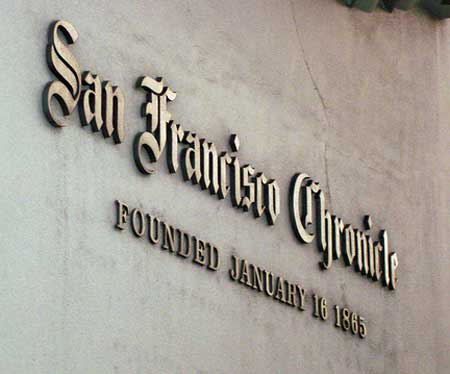 San Francisco has over 100 newspapers that serve its residents and the surrounding areas. The most well-known of these is the San Francisco Chronicle, which has a circulation of approximately 400,000. The Bay Area Reporter is the most prominent newspaper for the gay community in San Francisco and the outlying cities. Many residents get their news online from the Chronicle's website, known as SFGate, which is located at www.sfgate.com. Also useful online is www.sfgov.org, the official site of the San Francisco city/county government, and www.onlysanfrancisco.com, a visitor's guide to the city with copious amounts of travel information. There are more than 100 radio stations in the San Francisco area, as well as more than 40 television stations. There is also a huge proliferation of blogs dedicated to the city, from general blogs like SFist (www.sfist.com) to special-interest blogs such as Groove Effect (www.grooveeffect.com), which focuses on urban style, music and events.
San Francisco Suburbs
San Francisco has many suburban areas surrounding it which make good options for people who want a relatively easy commute. The difficulty is that most of them offer no significant discounts on housing; the Bay area is one of the most expensive places to live in the United States. If cost is not an issue, Marin County is a good choice, with cities like Sausalito, Mill Valley and San Rafael having highly pleasant atmospheres. If budget is a concern, the East Bay and north Peninsula are better options. Consider Alameda, San Bruno, South San Francisco, or Oakland, but keep in mind that some of these cities, especially Oakland, have areas where crime is a problem, so you'll want to check with a local expert. Redwood City, San Carlos, Walnut Creek, Burlingame, Foster City and San Mateo are slightly more expensive and are farther away, but are also more gentrified.